As her name suggests, Bev Joy is enjoying the 'Good Life' in North Waikato.
But, unlike the classic British TV comedy, Bev has plenty of past experience and expertise to call on in her 'stewardship' of a 3ha lifestyle block between Pukekohe and Tuakau.
At the centre of what she calls "a hobby based on permaculture principles", is Happy Heritage Chooks. These principals include raising the chickens organically, from the scraps they eat to the soil they stand on.
Heritage chickens – as opposed to hybrid chickens which she says often have shorter lives – live in tune with the natural cycles of the seasons.
"I find by having a selection of different heritage breeds that when one breed goes off the lay, another breed comes back into lay," says Bev.
Eggs for all
Running free range on Bev's property are chicken breeds with exotic names such Araucana, Barnevelder, Dorking and – one of the rarest in the world – Sicilian Buttercup.
While obviously adding to her pantry, Bev says at peak laying time she has more eggs than she can eat, so often swaps or trades them with locals.
She has a fluctuating number of chickens, especially during the breeding season.
"I have incubators to hatch eggs and I am happy to share surplus hatching eggs with others.
"I've even posted hatching eggs to the very south of the South Island to a lady who was delighted with the chicks when they hatched."
She retains the 'very best' hens and roosters to continue her breeding programme, finding good homes for any excess.
"It is important that they go to good homes where they have a happy, natural, life, free-ranging outside."
In the past she has even swapped roosters for home-made cheeses, yoghurt or other produce.
Happy chooks
Bev says she endeavours to keep the chickens happy and healthy using homeopathic and herbal remedies.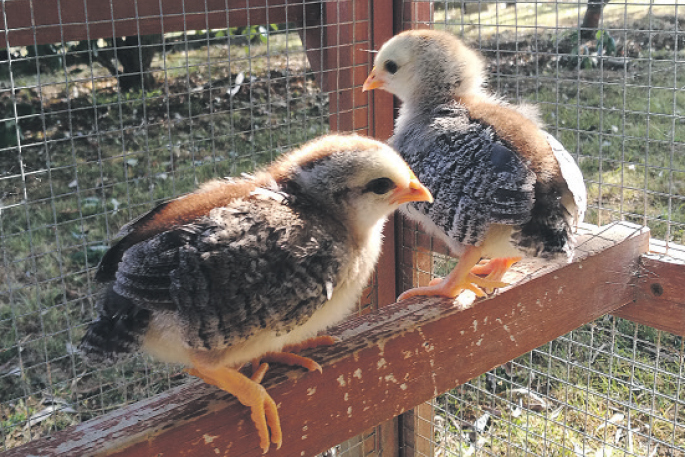 From a farming background in the Bay of Plenty, Bev says as a young child she would play with chickens in the sandpit at home.
On her current block, she has diversified into goats and alpacas.
Bev says this mix also provides natural fertiliser, which helps with plant growth.
As in the 'Good Life', she aims to become self-sufficient in vegetables, fruit and eggs.
A greenhouse is on the radar so she can harvest food all-year round, plus beehives for honey, and her own goat's cheese.
Bev says she is happy to share her knowledge with like-minded people.
For more information, contact Bev on 021 261 8591 or email bev.joy72@gmail.com