Semi-retired farmers Noel and Sally Yearbury are enjoying life on their lifestyle block outside Cambridge. Noel has a passion for vintage vehicles, mainly tractors, and is fully supported by Sally. They have been overseas together numerous times, hunting for additions to their extensive collection.
The tractor collection was started in the 1980s. Initially Noel collected any make and any model, later specializing in Allis Chalmers and selected other makes, including a Ferguson-Brown tractor.
"I always wanted a Ferguson-Brown and heard about a 1937 model Type A while on an extended UK trip in 2014. They're extremely rare and we believe only two originally came to New Zealand, now there are approximately four known to be with collectors," says Noel.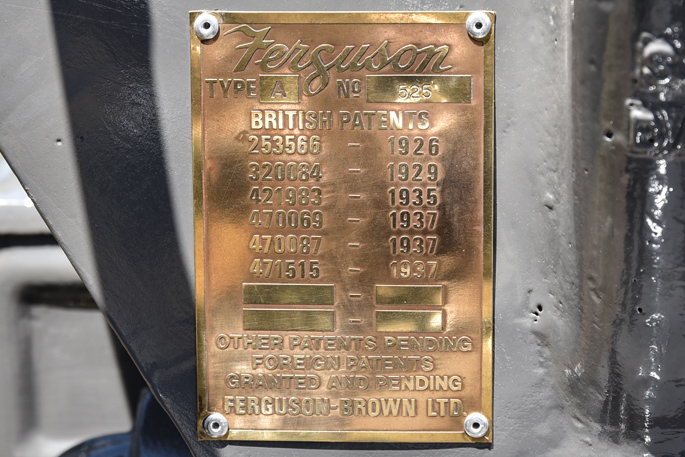 Their sought-after Type A wasn't for sale but after some introductions and conversations, Sally was soon ringing their shipping agent and booking a container.
"We both enjoy the hunt. We then gathered a lot of other stuff from swap meets in the UK to ship home as well," says Sally.
"This little tractor may be small in size, but it was normal for its time, and was the first tractor to have a three-point hydraulic linkage system designed by Harry Ferguson. The tractors were built by David Brown with around 1300 made," says Noel.
His model, serial number 525, was one of the last ones built with a Coventry Climax motor, before David Brown engines were used. The aluminum body doesn't rust, and while it may be less robust, it made the tractor lighter.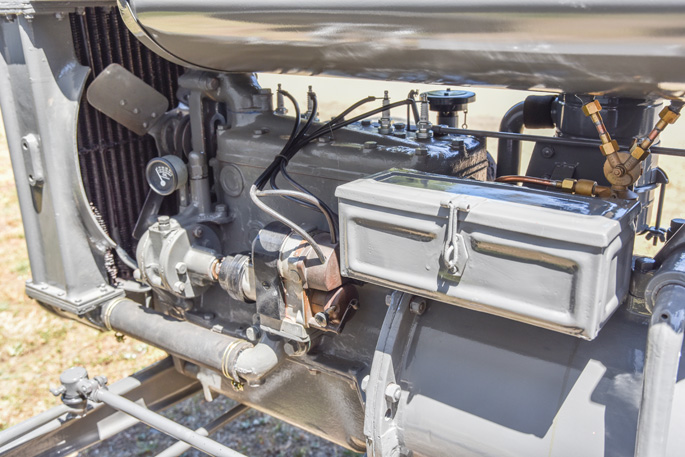 "It had spent all its life doing ground maintenance at an oil refinery in the North East of England, so had never done heavy agriculture work."
The Type A was in good original condition, with its original tyres, which are still on it today. Noel thinks new tyres can probably be sourced from overseas when required.
Noel, who has panel beating experience, fully renovated and restored the tractor.
"If I need a part, I make one."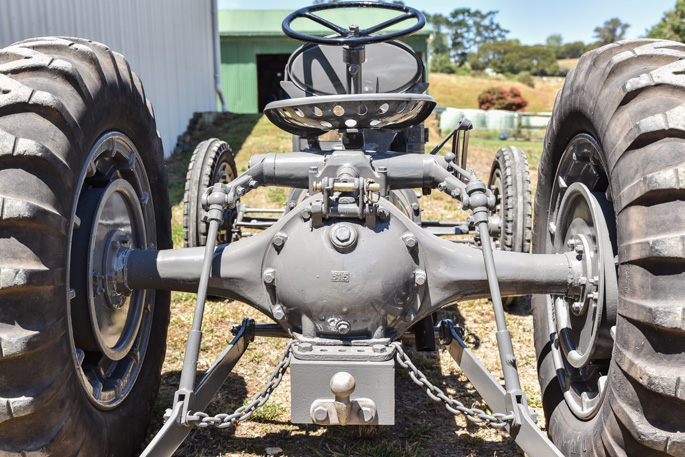 He reconditioned the engine, overhauled the hydraulics and painted it in traditional Ferguson grey. The engine is visible as only later model Fergusons came with full bonnets, and guards were an optional extra. The four-cylinder, three speed, one reverse, 20 horsepower petrol engine runs well.
Today the little octogenarian tractor has pride of place in the Yearbury's collection, occasionally being taken to vintage machinery shows and meets in New Zealand.