For those who have struggled with low literacy all of their adult lives, the free tuition available through the Rural Youth and Adult Trust seems little short of miraculous, says RYALT executive trustee Jo Poland.
"The burden of fear and shame disappears, and is replaced by pride and delight. People tell us that the help they got gave them more self-belief, and that improving their literacy has changed everything for them.
"We change confidence and self-respect as much, if not more than, literacy," says Jo.
"When things like reading books to young children, sitting a driver's licence, filling in forms, or understanding technical manuals move from the impossible to being achievable, a personal transformation is well underway."
RYALT was established by Jo and some friends in 2011 when they identified rural young people and adults would benefit from access to quality literacy services. The trust has grown from its modest beginnings in Jo's kitchen to a nationwide organisation with four part-time employees, and a team of 70-odd volunteers.
Today they have an office in Port Waikato but provide their service to people of rural communities throughout New Zealand.
The process starts with a reading assessment so the service can be tailored to suit the individual's skill level. Asking for help is difficult because of the stigma around not being able to read or write, says Jo, but with one in 10 Kiwis experiencing literacy problems it is a common problem.
"In lots of ways, children bring adults to literacy," says Jo. "A lot of people join our service in their thirties as they're looking to set a good example for their kids. They want to get promotions at work and set their kids up with a better life."
Volunteer literacy coaches normally provide tuition on a one-to-one basis for 30 minutes a day, from three-five days a week.
Coaches work with students on a series of activities like reading the local newspaper, spelling and writing. Work is mostly done by phone and mail, says Jo, or where computer access is available; and where people are comfortable with the technology, coaches also use online video tools.
Most students are involved with the programme for around six months, though the time varies from person to person, says Jo.
The trust delivers hundreds of hours of literacy support to around 120 clients each year. More volunteers are always needed and full training is given, says Jo, who has a background in education and adult literacy.
One of the success stories of RYALT is the literacy camps they run for teens.
"We're planning to run them for Year 9-10 students, girls' camps and boys' camps separately, in the Far North and at Port Waikato in 2019 every school holidays," says Jo.
"We're applying for grants now to secure the funding needed to run them in 2020 and beyond."
To volunteer at RYALT or find out more about literacy services, see: www.adultliteracy.ac.nz or phone 0800-891-339.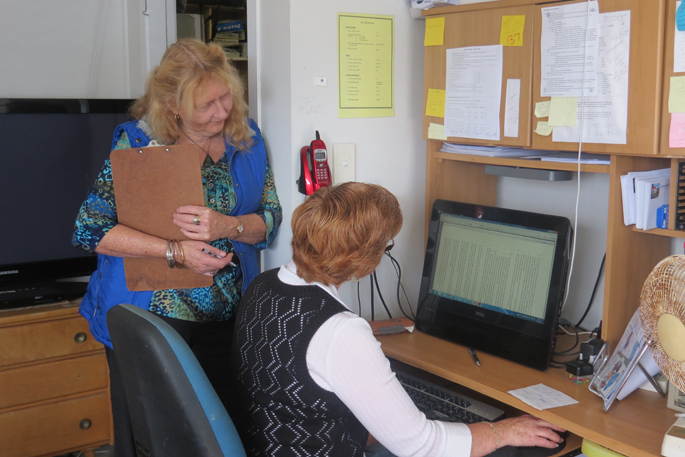 RYALT executive trustee Jo Poland with a student.