Anna Nelson is a firm advocate of farmers working on their own Farm Environment Plans, rather than leaving it solely to an expert.
Anna's husband Munta Nelson completed the first FEP for their 1100ha effective sheep and beef property in 2007, which has been farmed by the Nelson family for 50 years.
"Doing the plan yourself, or at least the groundwork, is part of the process of building a deeper understanding about the land you have," says Anna.
"It also builds a sense of ownership, which means it's less likely to get left on the shelf.
"Don't get me wrong," says Anna, "There's definitely value in having someone external look over things. It's always interesting to hear what someone else has to say, but there is real value is in building you own plan."
For the Nelsons, the FEP is a living document, and has been updated several times since it was developed.
"Reading the plan then throwing it in the drawer is a missed opportunity," says Anna. "It helps us prioritise investment decisions about replanting, waterway exclusion and our hill country erosion control programme."
Roughly one-third of their Aria, King Country, property is steep hill country; another third is rolling hills, which they use for finishing and high performance breeding, with the last third used primarily for finishing.
Well before FEPs were a thing, the Nelsons have been taking care of their land. A poplar planting programme has been in place for 20 years or so, helping to stabilise steep hill country; 20ha of regenerating natives has been fostered over many years, with another 3ha fenced off in 2019; and massive investment has been made in waterway exclusion in recent years, with 90 per cent of permanently flowing waterways on their property now protected from cattle.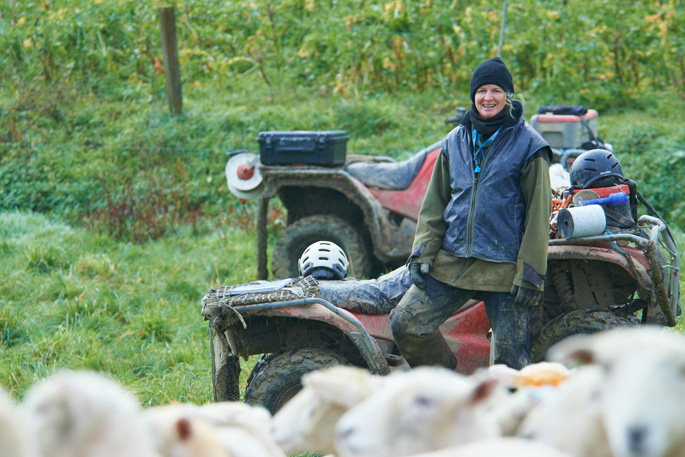 "Rather than making the land fit the stock or system, we want to run the farm in a way that suits that land we're on. It's about farming to fit the land," says Anna of her and husband Munta's philosophy.
Waikato Regional Council is phasing in compulsory FEPs during the next seven years, with farmers and commercial vegetable growers with properties inside the priority one sub-catchment required to submit an FEP by March 2022. Properties within the priority two sub-catchment must present an FEP by March 2025, and priority three areas by July 2026.
Under WRC rules, farmers can put together an FEP themselves but a certified farm environment planner needs to approve the plan and submit it to council.