Making a hay-pool while the sun shines was the subject of the Country Funnies image for February – and the idea appealed to our readers, who suggested some appropriate captions.
"We are all out on bale for the summer," came from Doreen Appleton while Shane Avison suggested: "Dammed cool bunker".
This photo of ingenious farmers finding a way to keep cool in summer was the Country Funnies image for February.
For her caption "Life's a beach wherever you want it to be" Helen Bell of Patumahoe wins a copy of 'Havana Coffee Works' by Geoff Marsland with Tom Scott, published by Phantom House.
This month's book prize is 'Illuminating Wisdom' by Deirdre Hassed and Craig Hassed, published by Exisle.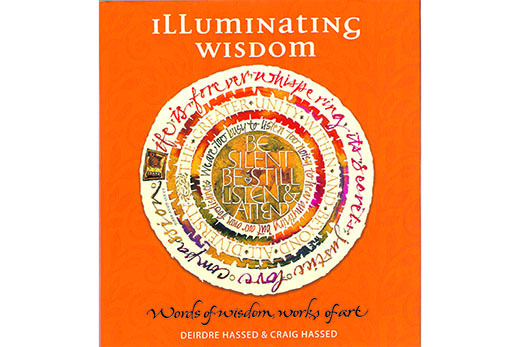 'Illuminating Wisdom' is the Country Funnies book prize for April.
This beautiful book is a result of collaboration between Melbourne-based couple Deirdre, a professional calligrapher and Craig, an associate professor and coordinator of mindfulness programmes at Monash University.
Deirdre's love of handwriting began when she delved into her grandfather's old sign writing box; a treasure trove of old brushes, gold leaf and finely crafted steel pens.
She's used exquisite calligraphy, from traditional to contemporary to create artworks from 80 quotes drawn from some of the great wisdom and literacy traditions of the East and West.
Craig, who has a long interest in philosophy and the world's great wisdom traditions, has provided the background about the authors of the quotes, offering deep insight into the meaning of the words.
The book features religious, indigenous and folk and Greek traditions and also has quotes from literacy figures, science, artists and statesmen and women.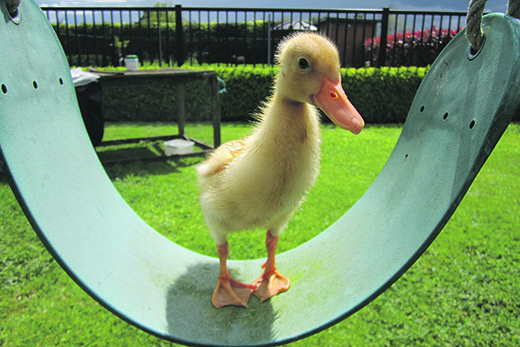 Caption this photo and be in to win a book prize
Thanks to Exisle Publishing, Coast & Country News has a copy of 'Illuminating Wisdom' to give away. To be in to win email captions for the photo above and send along with your name and address, with Country Funnies as the subject, to: elaine@thesun.co.nz Or put these details on the back of an envelope and post to: Country Funnies, PO Box 240, Tauranga 3140 to arrive no later than April 19.