Sadie wants to be a painter, just like her best friend, Tom. She loves playing with colour and finding shapes in unlikely places. But whenever Sadie picks up a paintbrush she makes a big mess. So instead, she spends her time working in the garden or playing with Tom. But one day, Sadie gets a look at things from a different perspective – and makes a big discovery about herself and her creativity.
'The Art Garden' is a whimsical story about friendship and finding our own creative flair. It encourages children to explore different ways of expressing themselves and celebrates the importance of individuality and self-acceptance.
Penny Harrison is a children's author, book reviewer, garden writer and lifestyle journalist. A professional writer for more than 20 years, she has contributed to a range of leading Australian magazines, newspapers, guide and books, writing about everything from raising toddlers to raising chickens.
Penelope Pratley has been mucking about with paint since she was a small girl. With a Bachelor of Fine Art and a Bachelor of Teaching, she has taught art from preschool to high school. She now works from her home studio as an illustrator, tutoring aspiring artists and producing and selling her work under business name Penelope's Nest.
Thanks to Exisle Publishing, Coast and Country News has a copy of 'The Art Garden' by Penny Harrison and Penelope Pratley to give away.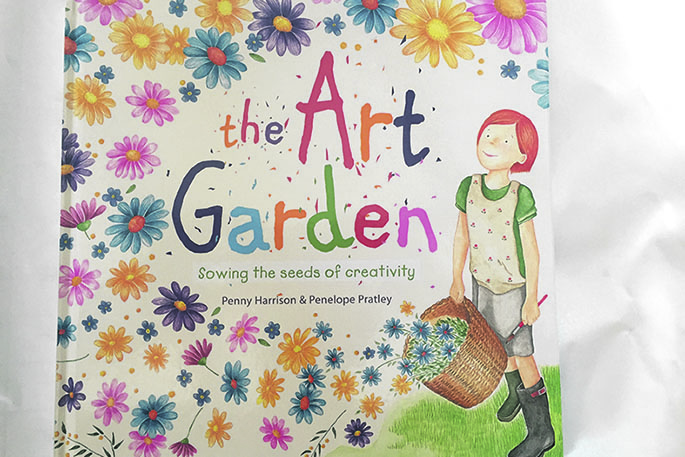 The Art Garden' by Penny Harrison and Penelope Pratley is the April book prize.
To be in to win email captions (as many as you like) for the photo below and send with your name and address with Country Funnies as the subject line to merle@thesun.co.nz Or put these details on the back of an envelope and post to Country Funnies, PO Box 240, Tauranga 3140 to arrive no later than May 18.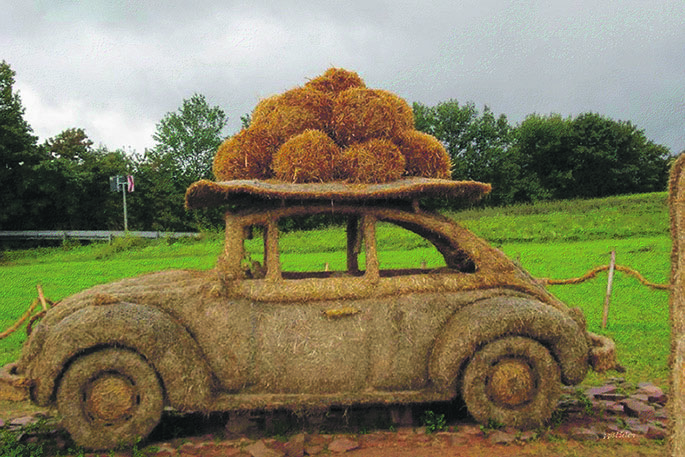 Caption this photo to be in to win a book prize.
The winner of the February Country Funnies caption is Fraser McLean of Whakatane for his caption 'Caught between a rock and a hay rake'. He wins a copy of the book 'Perfect Petunias' illustrated by Kirrili Lonergan, published by Exisle Publishing.