Better together could equally be the title for the delightful book by Susanne Merritt and Liz Anelli called 'Grace & Katie'.
This picture book, published by EKBooks is about twin sisters who both love to draw. Grace's drawings are filled with straight lines, squares and angles while Katie's drawings are full of colour, patterns, squiggles and swirls.
The differences in their art are never so obvious as when they decide to draw a map of their home. However, as they discover, there's strength in difference, especially when individually is brought together.
As would be expected, this is a very well-illustrated book, showcasing the skills of both sisters. It's an imaginative story of individuality, sisterhood, creativity and appreciating each other's strengths.
Grace & Katie is the January Country Funnies book prize.
Thanks to Exisle Publishing and EkBooks, Coast & Country News has a copy of 'Grace & Katie' to give away. To be in to win email captions (as many as you like) for the photo below and send with your name and address with Country Funnies as the subject line to elaine@thesun.co.nz Or put these details on the back of an envelope and post to Country Funnies, PO Box 240, Tauranga 3140 to arrive no later than January 19.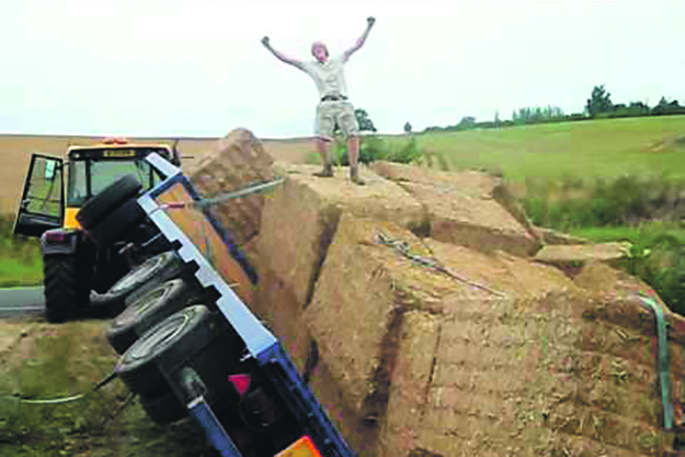 Caption this photo of a farmer in a fix to be in to win a book prize.