The November Country Funnies photo.
Chocolate is good for the brain and the rest of the body too, including the heart – which is wonderful news for chocolate lovers and is among the facts featured in the book 'Feed your Brain' by Delia McCabe, published by Exisle Publishing.
Among chocolate's many attributes (apart from tasting fantastic) is that it contains "a compound called theobromine, which is an effective antibacterial and anti-inflammatory and causes the cardio-vascular system to dilate, making heart muscles work more efficiently".
This attractively-illustrated book by Delia is the Country Funnies book prize for December. It includes factual information about foods alongside easy and delicious recipes for their preparation.
Following on from the highly successful 'Feed Your Brain: 7 steps to a lighter, brighter you!', Delia shares all her tips and tricks for preparing meals that will nurture not just your body and sou,l but also your brain.
Best of all, they're recipes the whole family will love — and many of them don't even require any cooking. More than 20 years of research into the connection between nutrition and brain health has taught Delia which foods to eat and which to avoid.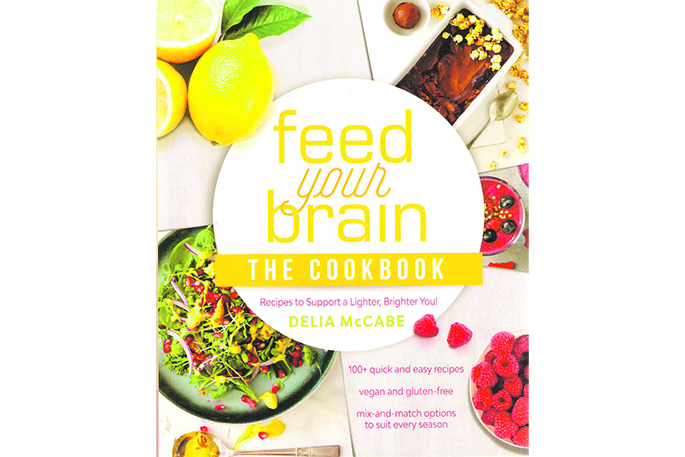 'Feed your Brain' by Delia McCabe is the Country Funnies book prize for December.
It has been proven beyond a doubt that it is possible to improve focus and memory, reduce stress and anxiety, and think more clearly simply by enjoying a diet rich in the right nutrients. Now, 'Feed Your Brain: The Cookbook' shows you how to make the most of this knowledge in your own kitchen.
Delia has a Masters in Psychology and is completing her doctorate on the effects of certain nutrients on female stress. For the past 20 years she has combined her knowledge of the human brain with research into how food influences brain function. She has seen time and again that the right diet can have a dramatic influence on our memory, moods, ability to focus and stress levels. Following the success of her first book, Delia wanted to provide readers with more quick and delicious recipes to make 'brain-healthy' eating even easier.
Winner of last month's Country Funnies book prize 'Paddy O'Melon the Irish Kangaroo' written by Julia Cooper and illustrated by Daryl Dickson, is Sharron Ruiterman of Bombay with her captions: A new take on 'Get in behind' and 'Driving Miss Daisy'.
Thanks to Exisle Publishing Coast & Country News has a copy of 'Feed your Brain' to give away. To be in to win email captions (as many as you like) for the photo below and send with your name and address with Country Funnies as the subject line to elaine@thesun.co.nz Or put these details on the back of an envelope and post to Country Funnies, PO Box 240, Tauranga 3140 to arrive no later than December 12.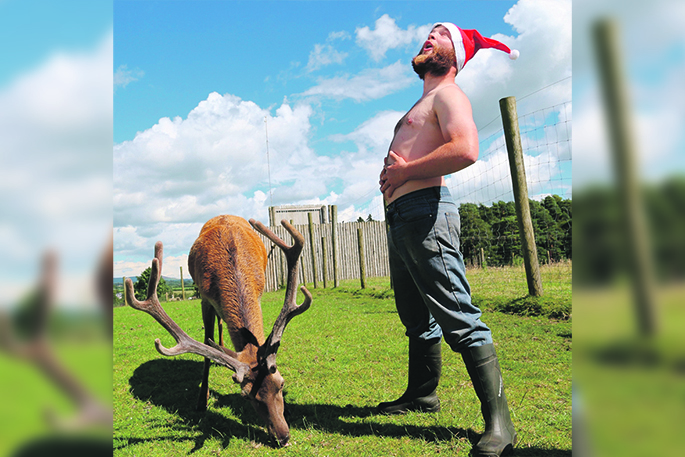 Caption this photo to be in to win a book prize.