Hens can be curious creatures and in last month's Country Funnies the photo of one investigating a shoe had readers scratching for suitable captions.
Lynn Pinkerton of Te Awamutu suggested "A fowl smell" while regular Coast & Country Funnies caption writer Sharron Ruiterman of Bombay wrote: "There's something fowl in there." or "What a poultry little nest."
Christine Oates of Katikati thought the chicken was on to something. Her caption is "Where did that tasty weta go?"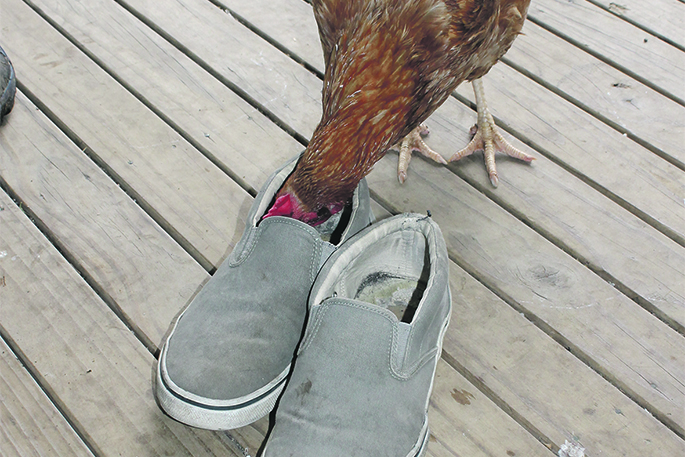 Winner of the book prize 'Little Truff and the Whales' by Ann Russell, illustrated by Lara Frizzel, is Beryl Oppert of Pokeno who had several caption suggestions: "A new way to play chicken"; "Chicken Licken or Checkin' Peckin"; "Headless and heedless"; "I was told when I bought them that these shoes were versatile", "I spy. Coming ready or not" and "I know I'll be someone's Xmas dinner, so I'll hide my eyes while you chop".
This month's book prize is 'Paddy O'Melon the Irish Kangaroo' written by Julia Cooper and illustrated by Daryl Dickson. It's the endearing story of a young rainforest kangaroo, separated from his mother as a young joey. Paddy is found and raised by an Irish family who live in the rainforest and often help orphaned or injured animals.
But while Paddy loves his new human family, he's curious to find out what he really is. So he sets out on a journey into the rainforest where he meets a range of other interesting animals – from musky rat-kangaroos to green tree frogs, from ringtail possums to flying-foxes. But all he really wants is to be reunited with his mother and his own kind. Perhaps the cassowary can tell this little red-legged pademelon who he really is and take him safely home?
Julia Cooper's passion was for wildlife education and rehabilitation. Sadly, she passed away in 2011, but with the publication of this story her partner Martin Cohen hopes to keep her spirit and message alive.
Thanks to Exisle Publishing Coast & Country News has a copy of 'Paddy O'Melon the Irish Kangaroo' to give away. To be in to win email captions (as many as you like) for the photo below and send with your name and address with Country Funnies as the subject line to elaine@thesun.co.nz Or put these details on the back of an envelope and post to Country Funnies, PO Box 240, Tauranga 3140 to arrive no later than November 19.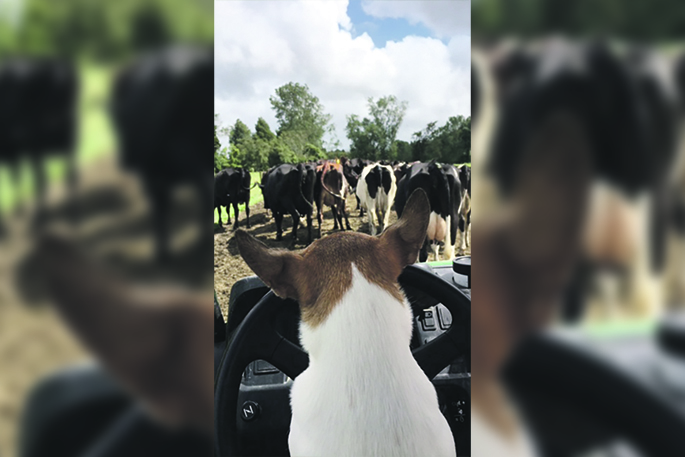 Caption this photo of a dog in the driving seat and be in to win a book prize. Photo: Fiona Ludlow.