Jeff White had no idea that when he contracted to help build a feed pad on a Te Puke dairy farm, it would lead to a completely new career.

"When I had nearly finished the contract, I was offered a job on the dairy farm," says Jeff, who at the time had his own landscaping business.

Jeff and Alicia White love living in the Bay where Alicia is a chiropractor and Jeff has won the 2015 Bay of Plenty Dairy Trainee of the Year award.

That leap of faith not only landed Jeff a job he loves, it also led to him winning 2015 Bay of Plenty Dairy Trainee of the Year.

"I hadn't really thought about the dairy industry as a career, although I was always interested in farming. My grandfather in South Africa had been a farmer and my dad always talked about farming so I guess the idea was always there."

Before the Te Puke feed pad contract, Jeff had only ever set foot on a dairy farm once, and that was during a high school geography trip.

Landscape business
Jeff and Alicia, who is a chiropractor, moved from Auckland to the Bay of Plenty in 2012 where Jeff, aged 29, continued to run his landscaping business. He has a Bachelor of Landscape Architecture, gained after four years' study.

While Alicia practices in town, the couple live on the Te Puke farm owned by Barry and Catherine Cawte, and Jeff works for their son James Cawte.

"I am amazed at how supportive everyone in the dairy industry is.

"My employers, tutors at Primary ITO, local reps, and other farmers are all so helpful in encouraging me to progress through the industry. You don't find that in other industries."

While Jeff walked away from five years' of self-employment to work for someone else, he has no regrets.

"It's not all about money. I really enjoy what I am doing and dairying offers opportunities to grow our own business."

His goal is to go 50 per cent sharemilking 320 cows in the region within the next few years.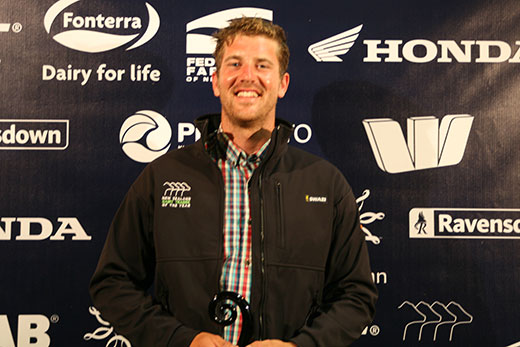 Jeff White, the 2015 Bay of Plenty Dairy Trainee of the Year.

New dimension
Working with animals is a new dimension which Jeff is thoroughly enjoying and he's finding the skills and knowledge gained through landscaping are applicable to farming.

"I certainly have an understanding of how plants grow so that helps with pasture management and many of the practical skills like fencing and operating machinery are also relevant.

"One of the strengths at the farm I work on is innovation and I am always looking to use the newest and best technologies available."

Jeff, who is taking courses through Primary ITO and plans to complete Level 5 this year, also won the Assmuss Brooking Leadership Award in the dairy awards, which he says are a great way to not only benchmark his own performance, but also meet others
in the industry.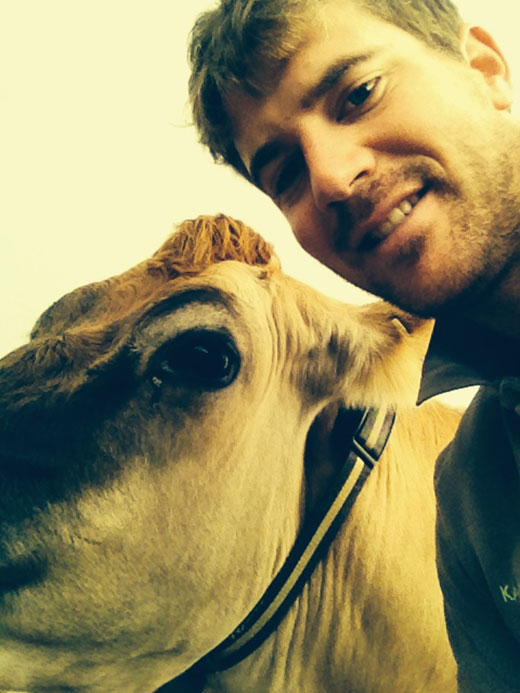 Working with animals is a new dimension for Jeff White, who is 2015's Bay of Plenty Dairy Trainee of the Year.