One of this country's most significant farms, Limestone Downs, opens its gates to the public from 10am on Tuesday, February 17.

Limestone Downs' open days attract farmers, agri-business professionals and the public – all keen to learn about research work and farm management.

The 3219 hectares dairy, sheep and beef property near Port Waikato is a large-scale commercial farm supporting the work of the charitable trust set up to fund agricultural research and development after founder and former owner Charles Alma Baker died in 1941.

Today the property is administered by a New Zealand-based committee, appointed by the English trustees of the C Alma Baker Estate.

The farm and trust has strong links with Massey University, with the trust providing some funding for agricultural and horticultural research at the university; and every year the farm hosts four members of the UK Young Farmers Club, who work on the farm for three months.

Every year Limestone Downs also hosts open days. The 2015 event begins 10am with morning tea and guest speakers at the woolshed.

The topics include 'Money from honey!!' presented by John Burke, general manager from Comvita who, with a Comvita scientist, will report on research into manuka planting on the farm.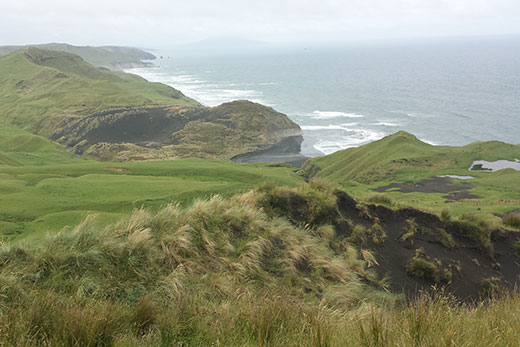 Limestone Downs is an attractive property, with the ocean on its boundary.

Massey University staff will give an update on the tick-transmitted disease theileria, which is a serious issue for beef as well as dairy cattle.

Precision fertiliser applications will be explained by representatives from Ravensdown, Ministry for Primary Industries, Ag Research and Massey University about the project
using Limestone Downs to test techniques.

This will include a demonstration of how drones can be used to assist in ensuring fertiliser is spread exactly where it's required.

Limestone Downs converted part of its property to dairying last year and ecologists, who've been monitoring streams on the farm, will report on the impact of that conversion.

After lunch, which visitors bring for themselves, there will be a guided, self-drive farm tour finishing at the cowshed for those who wish to observe milking.

Visitors are invited to bring a four-wheel-drive vehicle if they can. Motorbike helmets are required to be worn by those using quads, and no passengers are permitted on these machines.

Riding on tractors is also not permitted.

The open day will go ahead wet or fine, and anyone interested in Limestone Down, its operations and the research underway there, is welcome to attend.