Agrecovery Rural Recycling is holding a free container collection event in Galatea on Wednesday February 25.
The Agrecovery mobile processing truck is helping keep plastics out of landfills.
"The area is heavily dairy focused and with the company GEA FIL recently joining the programme, there couldn't be a better time for us to hold an event here," says Duncan Scotland of Agrecovery.
Containers from 62 participating brand owners, including GEA FIL, can be brought in for free recycling at NZ Farm Source on Horomanga Road from 10am to 2pm.
"We have over 70 collection sites across New Zealand, including Rotorua and Taupo, however we can bring the collection network even closer to smaller rural communities like Galatea.
"And with increasing pressure on growers and farmers to make good environmental decisions we want this free recycling programme to be as accessible as possible."
A similar event at Te Puna in November saw 1400 containers brought in for recycling.
"That's roughly 600kg of plastic that wasn't burned or dumped on rural properties. Instead, the recycled plastic was turned into underground cable cover, reducing the need to import virgin materials.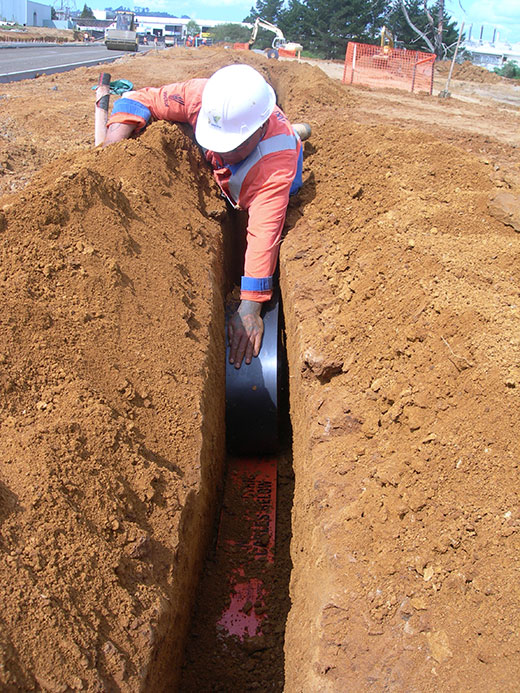 Container plastic collected by Agrecovery is processed in New Zealand into underground electrical cable covers.
"Last financial year we recycled 219 tonne of container plastic which doesn't necessarily mean a lot, until you realise that the amount of energy saved when using this volume of recycled plastic versus making new plastic equates to 372,300 litres of petrol. It's a substantial result."
To recycle at Galatea, containers must be no more than 60 litres in size, free of chemical residue, dirt and other contamination inside and out, and still have the label on to identify the brand.
Containers must be well drained after triple rinsing. All containers will be inspected before being accepted. Only containers from participating brand owners are free to recycle. A list of these and full acceptance criteria are available by calling 0800 247 326 or visiting www.agrecovery.co.nz
"Our 62 participating manufacturers and distributors pay a levy to allow their customers to recycle their containers for free so we really hope farmers will throw their triple rinsed empties onto the ute, grab something from the BBQ, and make the most of this opportunity."