Children with lambs and calves have been busy strutting their stuff at recent school Ag Days.
Rural Women New Zealand has also been actively thanking the amazing women who volunteer their time to ensure the events create lasting memories for all involved.
Calf Club Days have been part of the New Zealand landscape since 1911 when the Boys and Girls Agriculture Group first began in Otago.
Pongakawa School, which opened its doors in 1882, was probably one of the first schools in the country to hold a similar event.
Carol Scott has been judging goats and stewarding calves at the school for nearly that long. For the last 20 years Carol has been a driving force behind the Pongakawa Ag Day, even though her own children left 15 years ago.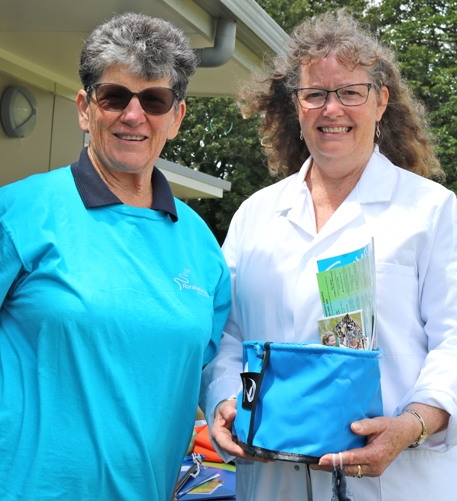 Margaret Scrimgeour, presents Carol Scott with a token of appreciation from Te Puke Rural Women NZ, to acknowledge the 20 years she has been helping at the Pongakawa School Ag Day.
Sarah Murray's first Calf Day was also at Pongakawa School 30 years ago. Her fond memories of the experience led the mother of two to play an integral part in organising both the Te Ranga School Ag Day and the Te Puke Group Day for the last five years. This year Sarah roped in her mum Marie Peterson, to help with the massive time and energy commitment these events entail.
Since 2015 Sarah White has been integral in making sure the Pahoia School Ag Days took place. As well as organising animals for children, judges, sponsorship and setting up pens, Sarah has been highly valued for making herself available at all hours of the day and night to answer questions from families raising animals.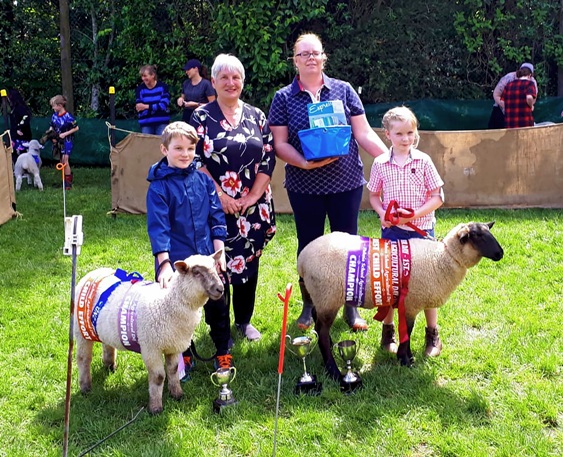 Sarah White has been helping with the Pahoia Calf Day since 2015.
Julie Midson's family have been involved in the Kaimai School Calf Club Day since the school opened in 1913. Julie's grandfather was a founding member of the school and the tradition continued with her mother, Julie (nee Coster) herself, then Julie's children and this year her step-grandson took his lamb Rosie to the Kaimai Calf Club. For nearly 30 years Julie has been the community pillar that the event has been built around.
Not only does Julie organise judges and steward the animals but she also supplies half of them from her farm to children wanting to take part at Kaimai, Tauriko and Oropi School events.
Before Covid put a stop to chicken trafficking Julie would also transport up to 400 day-old chicks over the ranges to all of the rural schools in the area. And if that wasn't enough,Julie was involved for 15 years, as both president and secretary of the Tauranga Boys' and Girls' Agriculture Group Day before the event was put on ice in 2018.
Robyn Rosie was Principal of Otamarakau School from 2002-2007, when she supposedly retired, but 20 years later you can still find her at the school including at the annual Ag Day. Mrs Rosie's two-decade contribution to the local community was acknowledged at the Ag Day prize giving with a gift basket from Western Bay of Plenty Rural Women New Zealand.
Calf Club Days have been a part of Kylie McHannigan's life since she was a child, having raised both lambs and calves herself.
"I am really passionate about continuing the Calf Club tradition for our children," says Kylie who has been helping Oropi School to organise Calf Days for 14 years. "Sadly the number of animals has continued to dwindle over the years due to a number of factors including Mycoplasma Bovis, Covid-19 and the fact that these days, most families have two parents who work, which makes raising an animal an unrealistic commitment. But those children who do take part have experiences that will last their lifetime."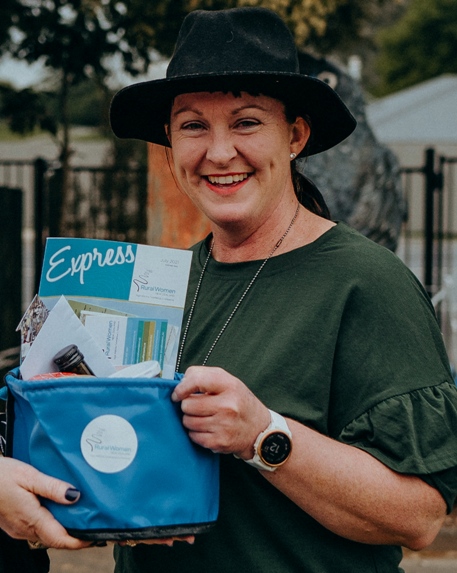 Kylie McHannigan receives a token of appreciation from Rural Women NZ for the 14 years she has been helping to make the Oropi School Calf Day a memorable occasion.