Manuka forestry for honey and oil production has a bright future in New Zealand, according to growers and wholesalers of New Zealand native plants KauriPark.

The current value of New Zealand honey exports is about $145million, and KauriPark marketing manager Andrew Wearmouth says the Government has set an export target of $1billion by year 2025.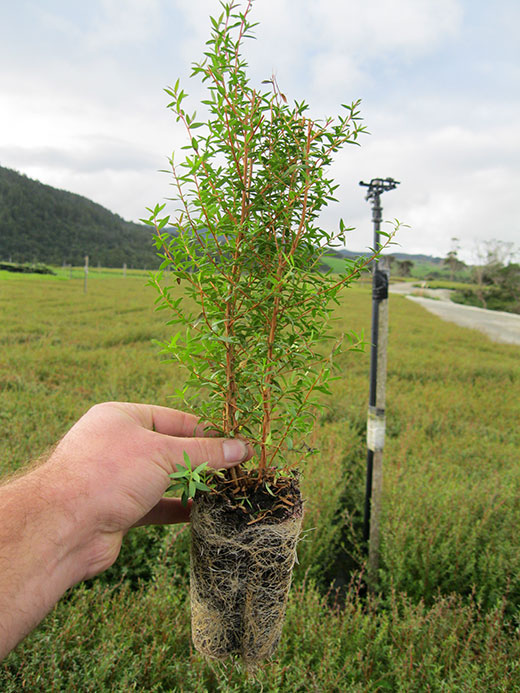 Manuka seedlings ready for planting.

"The key to achieving the $1 billion in annual exports is the urgent need for more area to be planted in manuka forest."

The current manuka production forestry is estimated at about 900,000ha.

Andrew believes manuka forestry offers exciting opportunities for land owners.

"Manuka is New Zealand's medicine plant. The methyl glyoxyl activity, mostly referred to as UMF, has strong anti-bacterial properties; unique from any other honey."

The triketones found in the oil also have anti-bacterial properties, as well as use for shampoos and skin care.

"The plant grows readily in a wide range of soil types and climatic conditions, from peat swampland to the tops of treelines of steep hill country."

"Manuka has a natural life span of 25 to 50 years.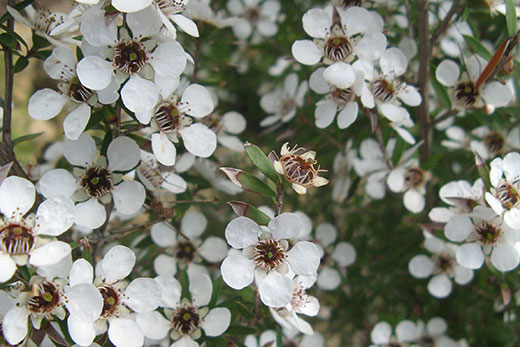 "The danger with the manuka industry is much of this forest is already 30 years old and there has been little attempt to increase, manage or replace the plantings since the mid-1980s."

Manuka begins to flower in the third year after planting, and reaches full maturity by the eighth year. The cost to plant is about $1800 per hectare.

The honey yield from a fully mature forest is currently estimated at 25-50kg/ha and the average price to the beekeeper is currently $20-$25kg. This works out at $500-$1000 income from honey per hectare.

"The manuka forester can benefit from carbon credits, or from pruning the plants and selling prunings to manuka oil extractors at a current price of $500-$600 per tonne," says Andrew.

"Research is well underway to identify superior clones that produce stronger levels of MGO, and produce greater nectar flows, and continue to flower over more weeks to spread the season."