Farmers and growers have until September 12 to make a submission on the government's freshwater farm plan regulations.
Agriculture Minister Damien O'Connor and Environment Minister David Parker have released consultation documents for freshwater farm plans and stock exclusion low slope maps. Comment is being sought on a new, more accurate, mapping approach for stock exclusion that better reflects what farmers see on the ground. These are part of the government's Essential Freshwater package.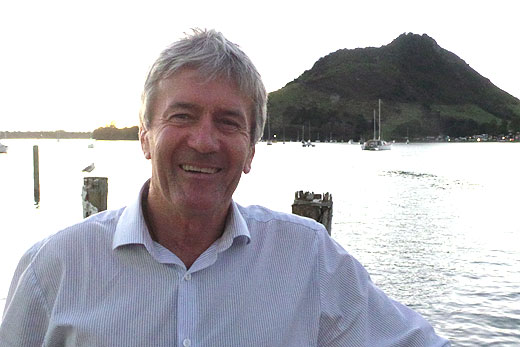 Agriculture Minister Damian O'Connor
The public consultation with farmers, agricultural sector groups, iwi, councils, and environmental groups has run since July 26, and will continue to September 12.
"I want to thank industry organisations for their input so far, which has improved on original proposals," says O'Connor.
"There are many farmers and growers already committed to practices to improve water quality and it's vital they have their say and contribute to this consultation."
O'Connor says feedback is being sought on the content of freshwater farm plans, what outcomes could be achieved, and how plans could be certified, audited and amended.
"The government is listening to, and helping farmers and growers as shown already by our work with the sector on He Waka Eke Noa, integrated farm planning and ensuring farmers are using the best practices for intensive winter grazing. This approach and these initiatives are fundamental to our Fit For A Better World roadmap."
Industry's stance
Horticulture New Zealand says government policy must support the horticulture industry and not add unnecessary cost and compliance, if the industry is to deliver for New Zealand, both environmentally and economically.
The organisation says fruit and vegetable growers should be able to meet all requirements through Good Agricultural Practice (GAP) schemes.
"We would like to see existing industry programmes – like GAP – built on, so that growers can meet all the government's freshwater and climate change requirements in the most efficient way possible," says a HortNZ spokesperson.
GAP schemes are recognised by some local government councils, including Environment Canterbury and Gisborne District Council.
DairyNZ says it wants to see the framework already done by farmers acknowledged and to ensure any new proposed regulations don't add time pressures on-farm or complication within regional plans.
"Dairy farmers are committed to improving water quality and have a lot of work already underway on farms, including 3400 existing Farm Environment Plans," says DairyNZ strategy and investment leader Dr David Burger.
"But doubling up on work and compounding that with short timeframes will put too much pressure on farmers.
"Recognising existing planning is crucial because farmers are already overwhelmed with too many regulations, coming in too hard and fast."
In a DairyNZ survey, 62 per cent of farmers reported that they or someone on their farm had experienced a mental health issue in the past 12 months. The leading cause identified was changing regulation (60 per cent).
Beef + Lamb New Zealand is welcoming the proposed changes to Essential Freshwater programme, but says there is a concern among farmers about the government's proposed Certified Freshwater Farm Plan, the extent it will prescribe what farmers can do, the costs associated with certification and auditing, and the extent to which farmers' personal or business information will become publicly discoverable.
"The devil will be in the detail about the government's approach to farm planning," says B+LNZ chief executive Sam McIvor.
"We have been clear from the outset that farm planning should be farmer-owned, effects-based in relation to environmental outcomes, enable innovation, adaptation and be flexible enough to respond to different farms, not one size fits all. There are indications in the document that the government has responded to that.
"The only information that should be made available to the public about an individual Certified Freshwater Farm plan is its most recent audit outcome – basically whether it passed, similar to public-facing food safety grade certificates at a restaurant or café, or a WoF sticker on a car."
The online submission forms are available, here: www.environment.govt.nz/what-you-can-do/have-your-say/
Stock exclusion regulations proposed changes:
www.environment.govt.nz/publications/stock-exclusion-regulations-proposed-changes-to-the-low-slope-map
Freshwater farm plan regulations discussion document:
www.environment.govt.nz/publications/freshwater-farm-plan-regulations-discussion-document
Freshwater farm plan regulations supporting document:
www.environment.govt.nz/publications/freshwater-farm-plan-regulations-regulatory-impact-analysis