As the traffic may have hinted, Fieldays 2021 smashed its attendance records once again with 132,776 people heading through the gates from June 16-19 – 4029 more than 2019.
Farmers looking for a deal were far from the only demographic trudging through the mud at Mystery Creek's 114ha site, with many self-proclaimed "townies" coming in to check out the action, and walking out with a red Swanndri and a pair of Red Bands.
Fieldays' prominence as a social event in the rural calendar was made clear by the surprised noises, hugs, handshakes and exclamations of "what are you doing here" that could be spotted throughout the day.
Sticking to tradition
For many, attending Fieldays '21 meant continuing a tradition interrupted last year
by Covid-19.
This was the case for nine-year-olds Carter Janmaat, Harrison McCormack and Marshall Bootten from Morrinsville. The trio of mates attend every year to celebrate Marshall's birthday on June 20.
"My favourite part is the tractor pull competition, and buying new clothes," says Marshall.
"I reckon it would be cool to have a truck pull, trucks are my favourite," says Harrison.
"My Dad drives trucks, so I get to ride in the truck with him all the time."
As part of the tradition, Carter, Harrison and Marshall buy matching clothing items. This year's buy was three pairs of matching socks.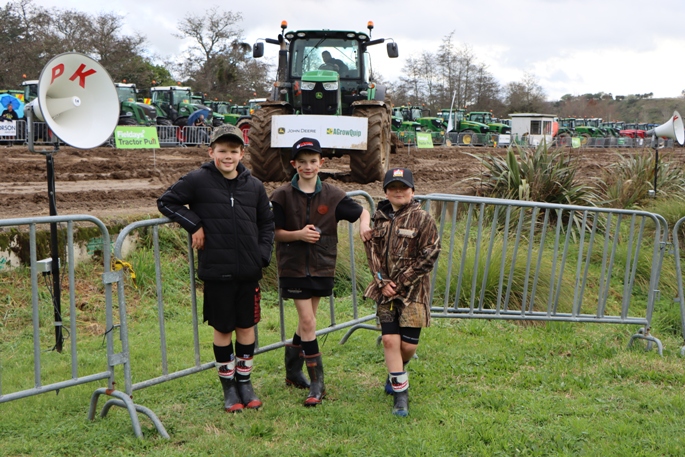 Competition action
Patches of rain throughout the week didn't hinder the Fieldays competitions from going ahead, or keen spectators.
Father and son duo Shane and Tony Bouskill continued their winning streak by taking out their fourth Fieldays Silver Spades fencing competition as a pair.
They also took the podium as individuals in the Wiremark Golden Pliers fencing competition, with Tony coming first followed by his Dad in second.
Crowd favourite, the tractor pull competition, kept the stands full throughout the week.
Exhibitors provided spectators plenty to ooh and aah at, with big machinery, extravagant set ups and events galore.
This included a full tent for a panel discussion about the Ballance Farm Environment Awards, where host Al Brown shared his experiences with the awards and talked to previous entrants over a drink and bite to eat.
Hubs dedicated to innovation, education and careers, health and wellbeing meant there was plenty for both adults and kids to interact with.
The bustle continued throughout the week, particularly at the Fieldays bar and clothing tents, which at times resembled a Boxing Day sale.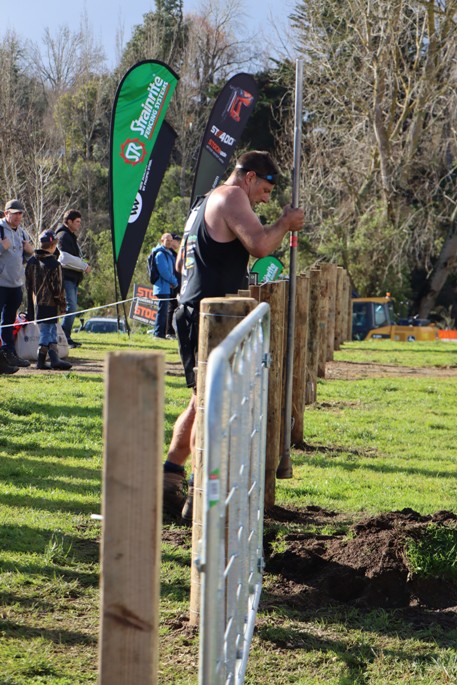 Jeff Joins completes his final checks after five and a half hours of fencing.