Everything from lawn mowers to tractors was on display and ready for a test drive at Jacks Machinery's Demo Days at Jacks Machinery Katikati last month.
There was a large range of equipment on show with everything being able to be driven and operated, with manufactures and wholesalers on hand to offer expertise.
Orchardists and growers were the main focus but equipment also catered for farmers, contractors, and lifestylers.
A new innovation to mow the orchard weedstrip gathered a lot of interest. This is a swing arm attachment for Hustler Zero Turn mowers, which is also coming soon to other brands.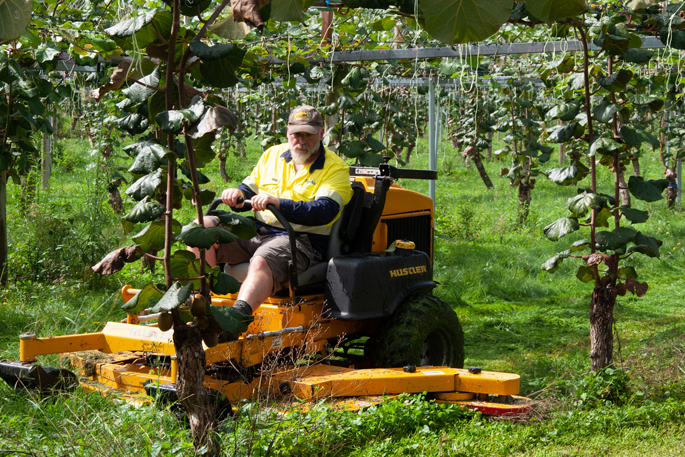 It has been developed by Jacks Machinery in consultation with growers looking for an alternative to spraying.
Antonio Carraro showcased bin, mowing and spraying tractors, and also the low ground pressure quad track orchard tractor.
MultiOne's versatility was on display, with six sizes of machines and a dozen of the 170 attachments available for attendees to take for a spin.
Mowing options were on show from Seppi, Fischer and Hustler.
SAM spreaders showed both farm and orchard models and contractor Zane from A1 Spreaders exhibited his SAM orchard spreader.
Polaris have many models of different sizes and petrol, diesel, and electric variants, with eight options on show and available to drive.
"It was two big days that have been praised as a huge success by both the organisers and attendees says Jacks Machinery director Steve Jacks.
"With comments like 'best Fieldays I have ever been to' this could be an annual event."