Semi-retired, fertiliser contractor, Kevin Beck, is the proud owner of a 1938 Farmall F14, which he towed from the back of a farm in Ngaroma in the early 1980s.
It was manufactured in the United States through 1938 and 1939, and was imported into New Zealand as new.
"It was sitting by a trough right at the back of Bushy Downs Hereford farm, with a ceased seat and engine, and a rusted out petrol tank," says Kevin.
After hauling it across the farm, and bringing it to Kevin's place near Morrinsville, the engine was pulled to bits by a one of Kevin's workers, Welshman Kevin Hodgeson, who "then went back to Wales and it sat in bits for another three years".
The story has a happy ending as Welsh Kevin immigrated to New Zealand, and he rebuilt the Farmall's engine.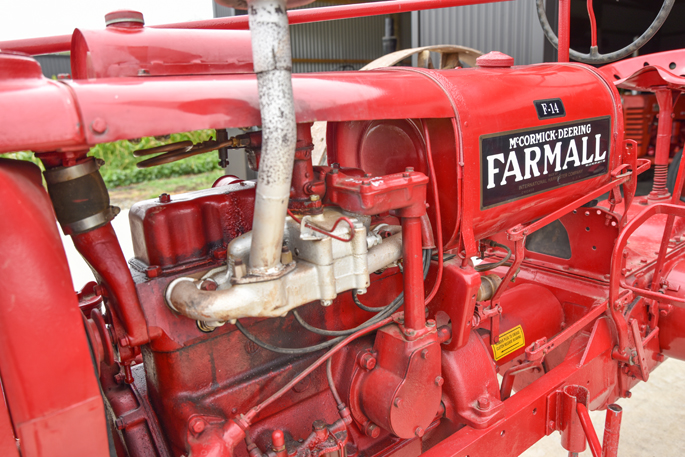 The four cylinder, 14 horsepower engine has four gears, runs on petrol or kerosene, and has a top speed of 6mph. There are no foot brakes, only two independent hand brakes. It uses a crank handle Magneto start.
"In those days it was usual for tractors to be little more than a chassis, fuel tank, radiator and engine, giving them a skeletal-like appearance."
Kevin is an engineer by trade, so he tidied up the relatively unrusty chassis and painted in the darker red of the older Farmalls.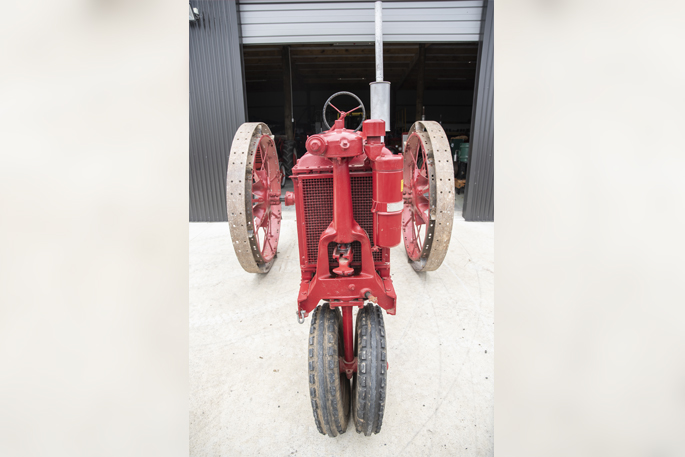 The F14 has characteristic row crop front wheels which would have originally been steel, but tyres would have been added to reduce flexing, and potential cracking of the chassis.
The large rear wheels are steel with spade lugs, the equivalent of tyre lugs, and were fine on 1938 farms as the tractor never left the farm, but they would tear up modern day sealed roads and concrete yards.
"I think they would've unbolted the spade lugs for things like haymaking, as the lugs would dig the cut hay into the soil!"
Today the tractor has removable steel bands over the rear wheels, for less destructive movement and transportation when not out in the paddocks.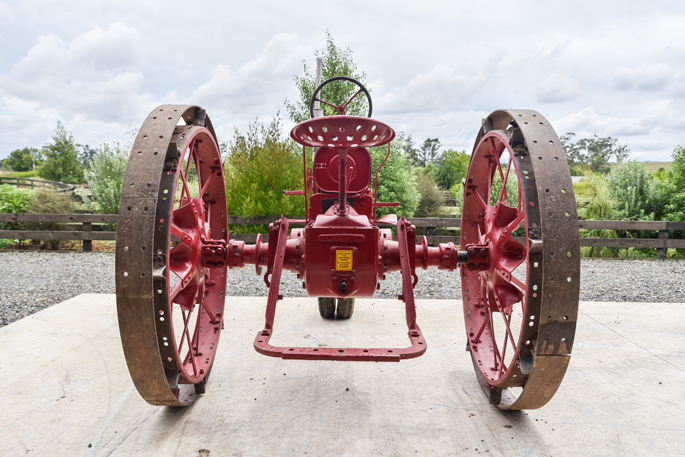 The Farmall 14 was a general farm tractor, and suitable for the purpose in that era when farms were much smaller.
The Farmall F14 is part of Kevin's wider collection of stationary engines, 12 tractors and two trucks, which are housed in a purpose built shed on his two-acre property near Morrinsville.