Fieldays Fencing competitions aren't just good entertainment - they are the pinnacle event for New Zealand's competitive fencers.
The single-competitor Wiremark Golden Plyers and the Fieldays Silver Spades doubles championship showcase the country's best fencing talent, many of whom build their confidence at regional competitions before tackling the main event.
Competitive fencing is a battle of fitness, time and attention to detail says New Zealand Fencing Competitions vice chair, Debbie White.
"The underlying principle of a fencing competition is upholding the concept of industry best practice," says Debbie.
"There is no better showcase of this than on a competition fence line. It's a balance between being fast enough to avoid time penalties and not sacrificing quality."
On the clock
Debbie says the individual competition is a real test of endurance.
"The qualifying time is within six-and-a-half hours, and the first people tend to finish in around five hours. It's very physical and at a high pace for that entire time.
"Competitors build a 40m-high fence, with posts, battons and nine wires. It is high spec, and the only machinery they're allowed is a motorised post-hole borer, so they're basically building it by hand."
Some competitors spend months fitness training leading up to the competition, says Debbie.
Safety is also a factor. Specified safety judges watch the entire competition to ensure safe practices are maintained throughout – from wearing safety glasses while doing wiring work to using a chisel correctly.
Debbie says the calibre of judging is "world-class".
"Fencing competitions take place throughout Europe, and are just starting to take place in America, but nowhere has a better showcase of quality than New Zealand.
"Our entire fencing industry and competition circuit is at the forefront, because of the techniques we use and the types of fences we can erect on all kinds of terrain."
Developing skills
Debbie says businesses will send their employees to regional fencing competitions to help develop their skills.
"It's a great training ground," says Debbie.
"Many fencers around the country are so flat-out despite Covid, as well as the day-to-day pressures of running a business. But I encourage businesses to allocate time for competitions, and to reap the numerous benefits."
There are many incentives to get people involved in competitive fencing.
Winners of the South Island regional-level competition win an all-expenses paid trip to the Fieldays, and automatically get a seventh qualifying line in the Fiedays Silver Spades competition.
"That acknowledges how young the South Island competitive fencing scene is," says Debbie. "It has been around for about five years, compared to the North Island circuit that's around 25 years old."
Fieldays also hosts the Bill Schuler competition for six fencers who are haven't previously been in a Wiremark Golden Plyers final. There's a doubles competition for fencing students, too, called the Fieldays Silver Staples.
For more information about competitive fencing, head to the New Zealand Fencing Competitions Facebook page.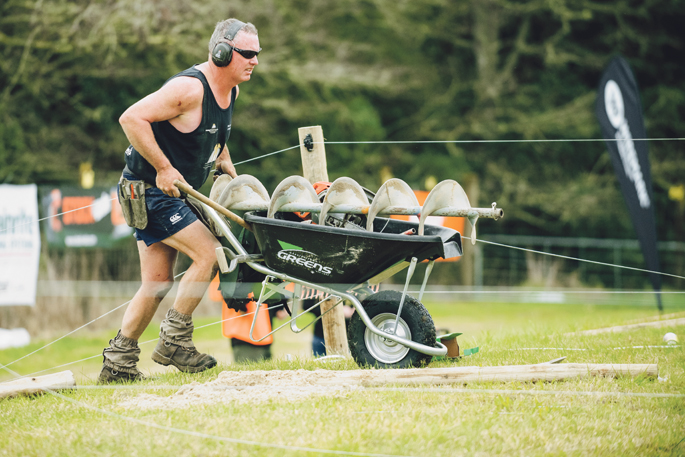 Fieldays fencing competitions are a physically demanding tests of endurance. Photo: Fieldays.