When it comes to stocking specialty orchard equipment, Jacks Machinery was ahead of the game.
"We stocked our first horticulture specific tractor, the Iseki, in 1978," says Jacks Machinery owner Steve Jacks.
It was good timing, as it coincided with the Government offering investment allowances for kiwifruit plantings, seeing the first growth of the kiwifruit industry in the Bay of Plenty.
Since then, Jacks Machinery has witnessed the rise and fall of the kiwifruit industry several times.
"It's boomed and stopped due to various things, of course including vine-killing disease Psa."
In recent years, kiwifruit plantings have grown steadily as land values have risen in the Western Bay of Plenty. "That's why starting a yard in Katikati in 2015 was a natural step for us.
"We've always had a presence there, even back when I was a Jacks Machinery apprentice, but having a physical Katikati location has been much more efficient especially as horticulture continues to grow," says Steve.
Move to Gisborne
To follow kiwifruit growth once again, Jacks Machinery purchased land in Gisborne last month for a new yard. "There's a lot of kiwifruit licences being bought and taken up down there, so it's going to be a growth area for specialty horticulture tractors."
Steve says dairy farming in the Eastern Bay of Plenty is also seeing growth. "The Eastern BOP doesn't typically have large farms, but there's a scattering of dairy farm groups and Maori trust farmers that are a growing force.
"They're looking to utilise their land in more efficient ways and there's just been a dairy factory put up in Kawerau – a Maori trust operation that's been styled on the Miraka set up in Taupo.
"We're looking forward to seeing more of this kind of growth."
Upgrading
Steve says he's also seeing an increase in orchardists wanting to upgrade their tractors. "In the picking season orchardists traditionally use old tractors, because they're a dime a dozen and all they have to do is tow a bin.
"If you watch a Country Calendar episode about an orchardist, seeing an old Massey Ferguson or a David Brown used to be almost guaranteed.
"But nowadays, the tractors are expected to pull many more bins than before, which is problematic when using a two wheel drive tractor with dry brakes and a single-ratio gear box. So to keep workers safe and to keep business moving, many orchardists are looking to upgrade."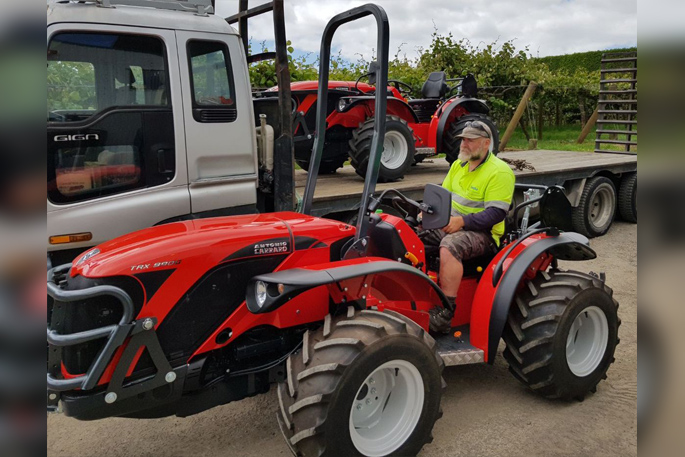 This has led to a big sale for Jacks Machinery. "We sell a specialist horticulture tractor by Antonio Carraro, which we've stocked since 2012. They're built to go under canopies so they sit low, and all of the wheels are the same size.
"We've just ordered 32 Antonio Carraro tractors from the factory in one hit for a BOP orchard business. That's a big order, even by European standards. It has been a fantastic opportunity for us."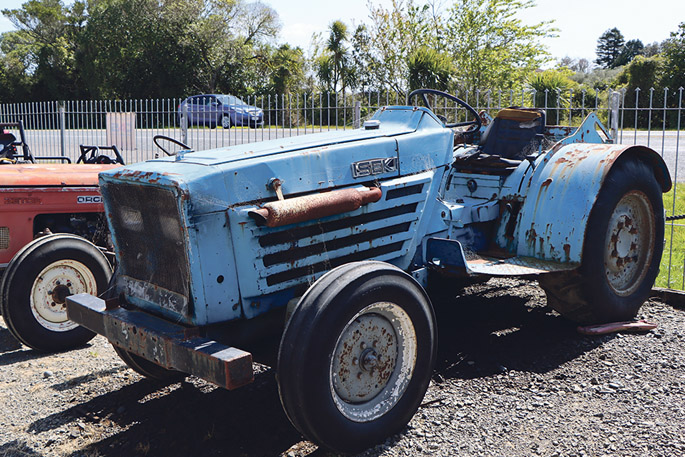 An Iseki was the first specialty horticulture tractor stocked at Jacks Machinery.