Jacks Machinery has lived through a lot in its 50 years. It survived the radical economic changes between the heavily-regulated Muldoon Government in the late-1970s to early-1980s, and the 'Rogernomic' era that followed from 1984.
"We went from everything being regulated – from award wages for our mechanics to strict importing rules – to a free market," says Jacks Machinery owner Steve Jacks.
"The flipside of that is farmers were no longer granted subsidies, and had to compete in a market where every other country still subsidised their farmers.
"They did incredibly well to survive through that – it was an interesting time for everyone."
Helping rebuild
The business has also remained resilient through several significant natural disasters in the Eastern Bay of Plenty, from floods and droughts to earthquakes.
"The disasters over the years have been difficult for our community, but we're grateful that they presented us with the opportunity to help," says Jacks Machinery administrator Bruce Pittams.
"During the 2004 Bay of Plenty flood we were operating fuel trucks. In a civil emergency, all rules about how long a driver is allowed to operate for go out the window – we were driving 24/7."
When a 6.5 earthquake hit Edgecumbe in 1987, Jacks Machinery was there to help rebuild the 86m tall Matahina earth dam from the ground up, supplying telehandler machines and hydraulic servicing. "Because we're diverse in our offerings, when a disaster happens that affects sales in one industry we supply, the loss is usually replaced by demand in another area. We are very lucky in that sense."
The beginnings
Age 40, and mid-Muldoon era, the late Graeme Jacks founded Jacks Machinery, or what was then known as Whakatane Tractor and Machinery Co Ltd.
The dealership opened on Whakatane's McAlister Street in 1970, becoming one of the country's first standalone tractor dealerships.
"In the early days, tractors were sold by car companies – Ford tractors were sold by Ford cars, and Massey Ferguson tractors were sold by the Rover group, Austin Morris," says Steve.
"At the car dealerships tractors were always the poor cousin to the cars, so it made sense to have a dedicated space for people to purchase and service their tractors."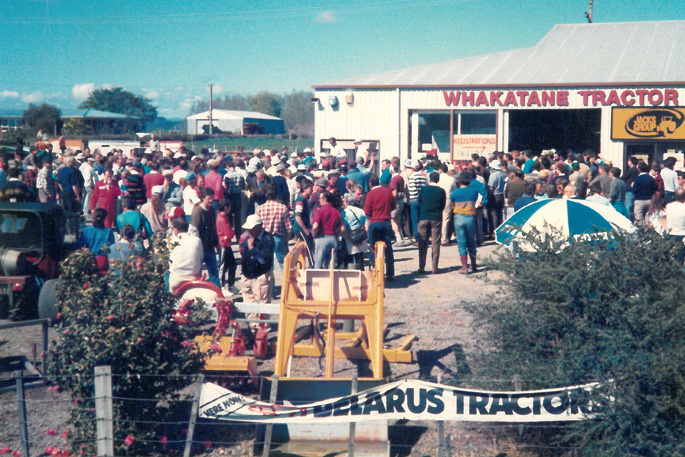 Mill Rd in Whakatane has been Jacks Machinery's home since 1980, starting as an empty yard that has been continually built on to. It has been joined by a Jacks Machinery site in Katikati in 2015, and a Gisborne site is opening soon.
"Mill Rd has been a great spot. We're lucky to have so much road exposure here – it's a great way to advertise.
"We lease a few extra hectares, giving both our workshop and customers a paddock to test-drive machinery."
While his sister and brother went down different paths, Steve's mechanical mindedness saw him follow in his father's footsteps.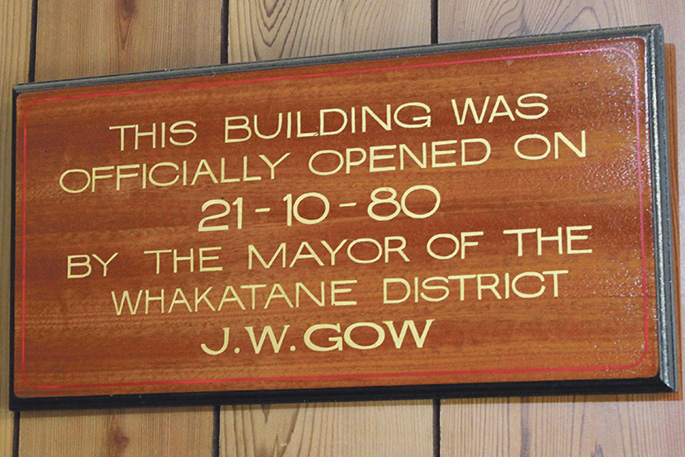 He has worked for Jacks Machinery since he was still at school, and gained his Advanced Trade Certification in Automotive Engineering under his father in 1981.
Graeme retired in 1992, leaving Steve and sales manager Ross Fergusson to run the business together until Ross retired in 2011.
Steve says continuing to diversify has been his priority since becoming the sole owner. "Being adaptable is definitely one of things that has helped us stick around."
Covid-19
New Zealand has been through several recessions since Jacks Machinery began – but none as unique and complex as the Covid-19 pandemic, says Steve.
"We were left in limbo about whether we were an essential service and machinery sales dropped dramatically.
"We're only getting back to some resemblance of normal now. We're lucky that the majority of our customers are essential workers."
Being both salesmen and direct importers of international products, going overseas for conferences and training is a regular occurrence for Jacks Machinery staff.
Frightening in retrospect, Steve and salesman Steve Donoghue returned from a business trip to Italy in January this year. "Covid-19 would've been more rampant there than we ever would've realised at the time.
"The Seppi factory we visited is in the mountains near the German border. It wasn't in the area that Italy has had the most trouble, but it was very close."
Steve says visiting suppliers is a great learning experience for business, and European history.
"On the same trip we visited the Case IH factory in Austria – the building was used by Hitler to build Panzer tanks."
To continue training and development in the Covid-19 environment, Jacks Machinery staff have undergone online courses.
"You can't beat hands-on, face-to-face learning from industry professionals, but despite the challenge our guys have been great at adapting to online learning."