Western Bay of Plenty rose breeder Rob Somerfield has done it again – winning the top awards at both the Pacific Rose Bowl Festival and National Rose Trial Grounds – helping to cement his position as one of this country's best rose breeders.
In December the national trials, where roses are assessed for two years, awarded its top prize – the Gold Star of the South Pacific – to 'Grandma's Rose', named by Rob's children for their grandmother Valerie Somerfield.
Rob's roses have now won 10 Gold Stars, dominating the Palmerston North competition for the last six consecutive years. Other recent Somerfield winners include 'Ladies Night' – due to be released this year – and 'Love Bug', 'Quintessential' and 'Christchurch Remembers'.
Rob's roses are also a firm favourite with visitors to Rogers Rose Garden in Hamilton with public vote determining the Pacific Rose Bowl prizes. This year his plants won seven of the nine awards including, once again, Rose of the Year with Everlasting Hope', following 'Looking Good', 'Love Heart' and 'Wild Cherry' in previous years.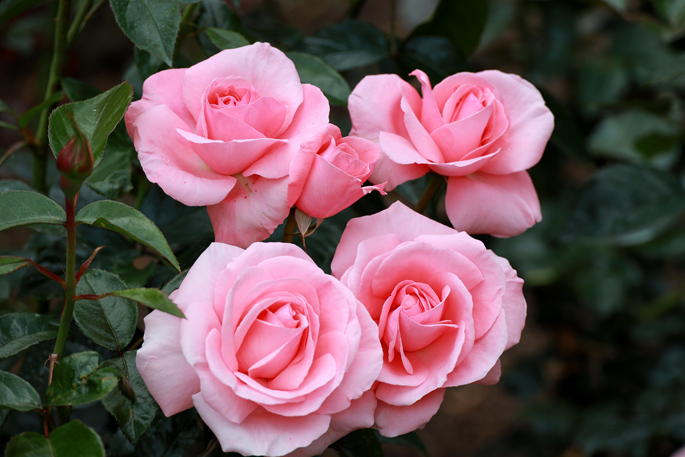 'Everlasting Hope' by Rob Somerfield was the Rose of the Year in the 2019 Pacific Rose Bowl Festival. Photo: Sandra Simpson.
Based at Te Puna, near Tauranga, Rob raises about 15,000 new-cross seedlings every year. Of these, about 550 are selected for 10 years of field trials with the number reduced annually until just two or three plants are chosen for release.
He breeds primarily for plant health with attributes such as plant size, number of blooms, and speed of repeat flowering following that.
"Colour is such a subjective thing. I reckon if you get the plant right, customers can decide if they like the flower. And although I haven't been breeding for fragrance it's been popping up, which is great."
Rob has been "tinkering" with roses since 1983, turning professional in 1998 on the back of 'Blackberry Nip' which that year won the Silver Star award at the National Rose Trial grounds – the highest award for an amateur breeder.
The green-tinged flowers of 'Green with Envy', due for release next spring, are something he's been working on for decades – and which he hopes is unusual enough that it may be released internationally.
"I've sent about 40 varieties of my roses to [famous rose business] Meilland International in France and they've selected five to put into trials in Europe so hopefully one day something will stand out.
"Everyone has a different opinion of what makes a good rose," Rob says. "I've just focused on what I want to do and that seems to have worked. It's not in my nature to be opinionated – but with roses I am. I'm very fussy about what my name goes on."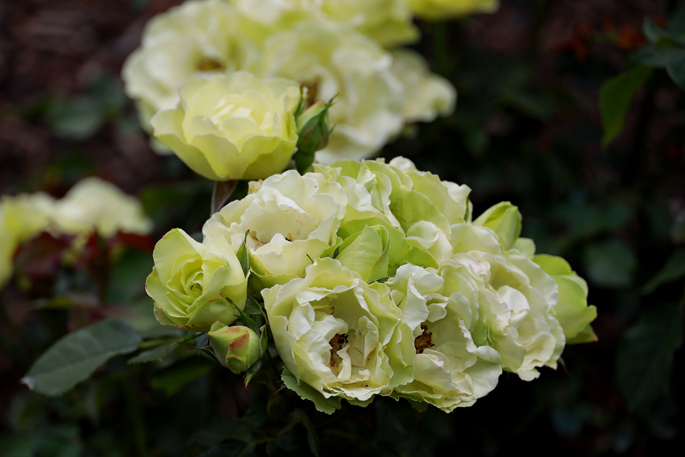 Rob Somerfield's rose 'Green with Envy' is due for release next spring.