When Caroline and Simon Newcombe saw alpaca for the first time at the Tauranga A&P Show they were captivated.

Not only did they want to eventually own alpaca, they also wanted to send alpaca-themed gifts to family and friends in Britain. "But we couldn't find any," says Caroline.

Caroline and Simon Newcombe aim to breed alpaca which produce sub 22 micron fibre.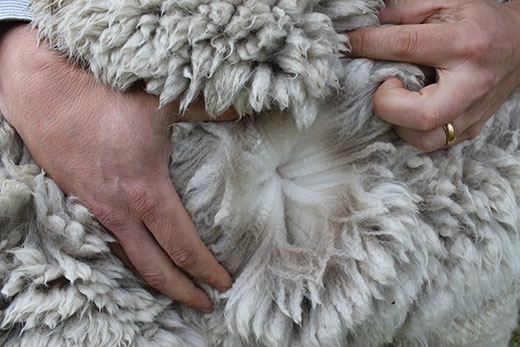 After months of fruitless searching, the couple not long arrived in New Zealand, decided to start their own giftware company, travelling the country to find the best designers, artists and craftspeople to help create unique products for the business they call The Alpaca Company.

Simon, an auditor and Caroline, a quality and risk manager for a dental technology company haven't stopped there. They now own their own farm, raising and breeding alpaca for fibre.

And they've taken another "added value" step by buying the Red Poppy shop in Katikati to retail both their quirky alpaca gift wear (and other lines) and garments made to Caroline's designs from their fibre.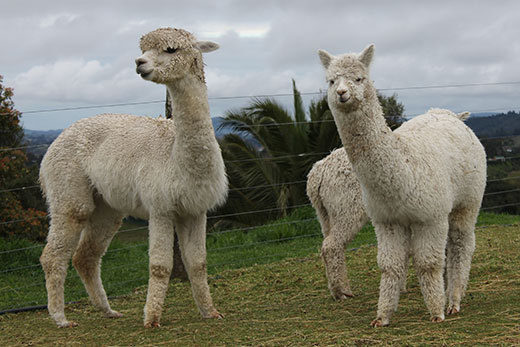 Thomas Lawrence
The couple, who farm 10 acres just south of Katikati, used a small inheritance in 2004 to buy their first alpaca – a male called Thomas Lawrence (in honour of Caroline's grandfather) and Annebella, a pregnant female with a female cria (young) alpaca at foot. (Female alpaca are called hembre, a male is a macho and a 12 month old Alpaca is called a tui).

"Tom is fantastic at teaching the young males manners so he's in charge of looking after the weanlings for six months before we put them in with the adults. Annebella and her off-spring are certainly "royalty" with even the young females being given privileges over feed by older females. There's definitely a very strong pecking order in alpaca society," says Caroline.

Today their herd numbers 50 and all are white. "We breed primarily for the fibre but we also have a few animals available for sale every year. The problem for the industry at present is the relatively small amount of fibre available. Commercial mills usually want at least 300 kg to process. Before we can send our fibre to the mill it needs to be sent to Timaru to be scoured then it is on-shipped to Design Spun in Napier for carding, spinning and dying. Competing for a place in the scourer's and mill's schedule against much larger volumes of Merino fibre can be challenging," says Simon.

Alpaca fibre
The Newcombes pool their fibre with a Cambridge breeder to ensure they have the volumes and grades they specify for their yarn but Simon says there are buyers who will take smaller volumes and various grades of fleece from farmers with just a few animals.

Alpaca are generally shorn by strapping the animals to a table. "Most of the alpaca don't appear to mind the process and removing the fleece certainly helps keep them cooler in summer."

Caroline says garments made from good quality (they target sub 22 micron) alpaca fibre are "absolutely lovely". "People who can't wear sheep's wool because of the "prickle' can often wear good quality alpaca. It is very warm and light, so you can wear an alpaca garment year round. Garments wash well, with care, and now our fibre is treated so the newest line of garments will all be machine washable."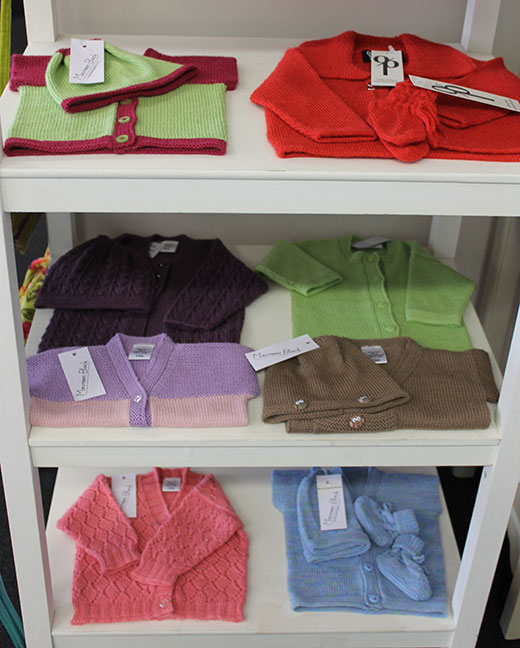 The Alpaca Company garments, marketed under the brand name Percentage, are machine knitted on commission, many of them to Caroline's own designs. There is a range of fashion women's wear, child and baby wear and men's wear too.

"We have received requests for men's jumpers so have started producing these too. We are also sometimes asked to replicate a favourite woollen garment in alpaca fibre, which we can do from photos and measurements."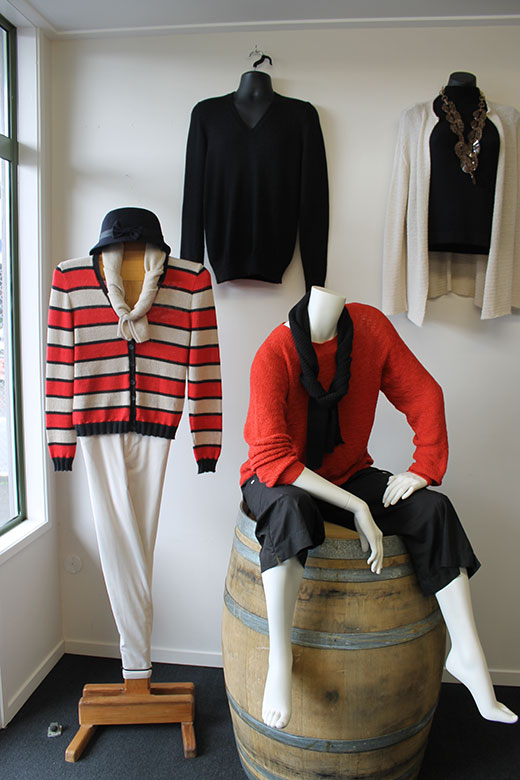 Stoic animals
Simon and Caroline's full time jobs are away from their small farm so it's fortunate that alpaca are generally easy to care for and hardy. The couple check the animals twice a day. "Alpaca are pretty stoic and if you don't know your animals well it's easy to miss when something is wrong," says Caroline.

Lack of vitamin D can be an issue as New Zealand sunshine hours don't provide quite enough, so supplements are administered to help prevent any deficiency. "We also supplement their grass diet with hay as they need the fibre to help with digestion," says Simon. The animals don't get foot rot, but their feet need trimming.

"Facial eczema is probably the biggest threat to health, as the spores can kill an alpaca really quickly. Over time they might build resistance, but they have only been in New Zealand for around 30 years, so that hasn't happened yet," says Simon.

Even though alpaca are browsers, they eat grass down to the ground, so are vulnerable to ingesting spores. Young stock on the Newcombe property are kept in yards, where the ground is covered in weed matting, and fed cut fodder when the risk of infection is high and all adults are given zinc supplements daily.

Best genetics
Generally the females don't have problems giving birth. "They normally give birth between 9am and 2pm, and I guess that's an evolutionary thing as in the South American high country where they come from conditions can be freezing morning and night so the cria need to be fed and mobile before night fall."
Females can be mated two weeks after giving birth and ovulation is triggered by mating, rather than being "in-season".

"While we have our own stud male on the farm and are part of a syndicate that owns six stud males we also use the services of some of the top stud males in New Zealand. This planned breeding programme ensures we are building a herd of alpaca with some of the best genetics available," says Simon.

"We used to scan our females to find out if they were pregnant – now we just put a male in with them," says Simon.

"If a female is pregnant she'll spit at a male but if she's not she'll sit for him so it's the 'spit or sit' test."

A hembre is pregnant for at least 11 months and seldom has more than one cria. "They can delay giving birth for quite a length of time if weather conditions aren't right, so they don't often give birth during storms."

Premium product
Caroline and Simon believe alpaca are the ideal animal for small block owners. "You can graze five to eight animals to the acre and they are easy to handle. Their fibre is a premium product and is likely to remain so as numbers increase very slowly with just one off-spring produced a year," says Simon.

"There isn't a ready market for alpaca meat and for those lifestylers who find it hard to raise animals for the freezer, alpaca are a good option," says Caroline.

The couple have confidence in the industry's future, not only because of the quality and value of alpaca fibre, but also because of the commitment those in the industry have to sharing their knowledge and promoting both the animals and their fibre.

That, they say, is credit to the alpaca. They are such attractive animals with such endearing personalities those who farm them develop an affection beyond that normally felt for other livestock.