IHC is calling on farmers to once again support its annual calf scheme, which is now in its 35th year.
While the risk of spreading Mycoplasma bovis forced some changes to the way the scheme operates in 2018, the IHC rural calf scheme is very much alive and kicking, says IHC national manager of fundraising Greg Millar.
"Farmers now get calves to the sale themselves, rather than us collecting them. Special tags identify IHC calves and farmers simply transport them to the sale along with their other stock, and declare on their Animal Status Declaration form which animals are for IHC."
IHC also has arrangements with a range of local transporters and can organise calf collection if needed, says Greg.
"Unfortunately, the cessation of IHC sale days has given some the impression that the scheme is no longer operational, but that's not the case. We need calves this year more than ever," says Greg.
"While income from the scheme was understandably down in 2018 – around $750,000, compared to $1.4m for the previous year – we were amazed that farmers got behind the programme and gave so generously in what was a difficult season.
"The changes to the way we manage transport and sales have really strengthened the programme, and set the IHC rural calf scheme up for the future."
According to Greg, farmers are responding positively to the changes. "Many are telling us that they find it easier this way. Some are also taking part in our virtual calf scheme, where they make a donation of $300 in lieu of a calf."
The funds raised through the scheme are distributed among IHC's 35 regional associations, with a focus on those living in rural communities.
Funds go toward supporting a range of local activities and services like family support officers who work alongside those with young families to provide extra assistance, advice and support. "This service is hugely appreciated," says Greg.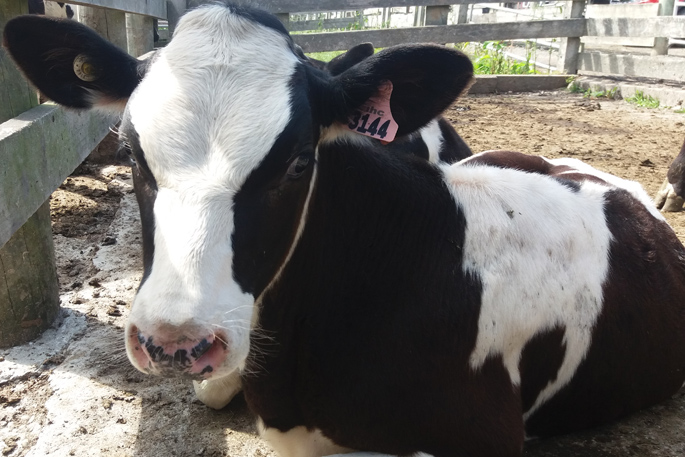 IHC also does a lot of work with families to help them understand and access their entitlements to government support, he says.
IHC's volunteer friendship programme is another local service supported by the rural calf scheme. The service matches volunteers with a person who has an intellectual disability, and together they build a friendship and go on outings together.
"Donations through the rural calf scheme give those with intellectual disabilities more meaningful and engaged lives in their communities," says Greg.
IHC is the largest provider of residential care for people with intellectual disability, with calf scheme funding also supporting local outings and events for those in services.