Six chefs, a nutritionist and a wine judge/columnist have been announced as the major drawcards to Fieldays kitchen Theatre this year.
And as a result, visitors to the Fieldays Kitchen Theatre from June 12-15 will be treated to a wealth of knowledge and experience from the celebrity chefs who will aim to educate, entertain and inspire.
Peter Gordon, who has made a huge mark in the world's culinary industry with his eight cookbooks and his two London-based and two Auckland-based fusion restaurants, will be on-site.
His mission will be to demonstrate 'everyday recipes using the best of local produce' and also give a lesson on 'savouring flavour – by getting the most from fantastic ingredients' to Kitchen Theatre visitors.
Qualified nutritionist Claire Turnbull will also be behind the Kitchen Theatre bench this year. She's been working in the health and wellness industry for more than 15 years, including on TV and radio and with the 'Healthy Food Guide'.
At Fieldays her 'Healthy Made Easy' demonstrations will offer smart ways to get more vegetables into everyday meals, easy ways to adapt your favourite recipes, build a perfectly balanced meal and a pudding packed with fibre.
Professional chef, award-winning food writer, cookbook author, lecturer and star judge on 'MasterChef NZ', Ray McVinnie is passionate about good home cooking and encouraging food socialising.
This year he'll be hosting demonstrations on 'Fad-free and Fantastic', 'Making Farmers into Foodies', and 'Eat Real Food' by making meals that are easy and healthy.
New Zealand celebrity chef, entrepreneur, food writer and television personality Simon Gault is known for appearing as a celebrity chef judge on 'MasterChef NZ'.
At Fieldays he'll be sharing his expertise, innovative ideas and his boundless enthusiasm for food, with a view to getting people excited to give things a go in the kitchen.
And brought to you by Hyundai, Megan May, who is chef and owner of award-winning Auckland cafes Little Bird Organics and The Unbakery, will 'perform' in the Kitchen Theatre too.
After struggling with severe allergies to gluten, dairy and sugar, Megan began a lifelong love affair with creating and sharing raw food for wellbeing and pleasure. So don't miss her wise words of food wisdom.
Plus Greenlea Butcher Shop's brand ambassador, award-winning executive chef and food teacher Marc Soper is there. With a passion for foraging and the outdoors, which inspires his modern European food with a Kiwi twist, visitors can watch Marc illustrate the best Greenlea Butcher shop's export quality, grass-fed, pasture-raised, antibiotic and hormone-free beef range.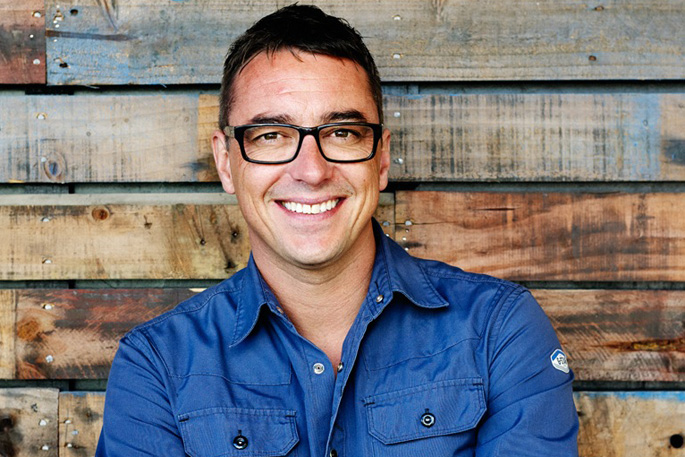 And New Zealand's first MasterChef, Brett McGregor, will be hosting demonstrations during Fieldays, titled 'Waste Not, Want Not', encouraging utilising all parts of a chicken and making the most of what you have in the pantry.
Ten years on from his MasterChef win, and three cookbooks and a hit TV series later, Brett is now executive chef at the Strata Lounge Auckland Airport.
Finally, well-known wine judge and columnist Yvonne Lorkin of Winefriend will share her extensive knowledge of the NZ wine scene, describing origins, production and characteristics of some delightful New Zealand wines.
Yvonne will be presenting in the Kitchen Theatre on all things wine and you can also visit her in the Town and Country Marquee at Fieldays.