Kiwi ingenuity can be found everywhere – including along rural side roads like the one near Katikati where an elephant of many parts has been installed.
The structure was the subject of the August 'Country Funnies' contest and J Salmon of Hamilton suggested the following captions; 'From rubbish to this – I have a lot to trumpet about!' and 'I may not be as strong as 6 Million Dollar Man, but I was built on a No 8 Wire budget'.
'I'm trumpeting to my own steel drum', and 'Tonnes of junk in this trunk!' came from Tracey Scott.
'Gardening is not such a hard tusk', is the suggested caption from Jim Ruiterman of Waiuku.
The winner; 'You've heard of the Saggy Baggy Elephant, well this one is the Scaredy Weirdy Elephant' came from Sharron Ruitermam of Bombay who receives a copy of the 'Engaging Adolescents' by Michael Hawton, published by Exisle.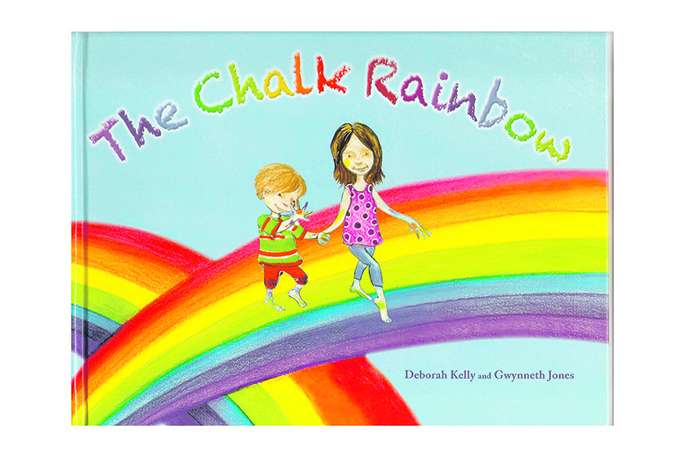 This month's book prize is 'The Chalk Rainbow' which explores difference and diversity through the story of Zane who has Autism Spectrum Disorder. It's also a story of unconditional love, of trust and of learning to look at the world through the eyes of others.
The story is told by Zane's older sister in a way that young children can easily relate to. The ending is uplifting as all members of the family learn to look at things differently and find a way to move forward together.
Author Deborah Kelly has written several popular picture books for children as well as a chapter book series. She also writes Haiku poetry, inspired by living in Japan for two years. Born in New Zealand, Deb now lives in Australia with her husband and two children.
Gwynneth Jones drew all through her maths book at school, so left to study art at TAFE and then majored in plant and wildlife illustration at the University of Newcastle. Since then, Gwynneth has been imagining and drawing madly, exhibiting and holding market stalls, and creating picture books.
Deborah says 'The Chalk Rainbow' was inspired by her experiences with children on the autism spectrum and their families. "With autism becoming increasingly widespread there is a real need for engaging stories which help shed some light on the condition for parents, siblings, extended families and classmates as well as the children themselves.
"I hope that by offering a glimpse into Zane's family's life, 'The Chalk Rainbow' may encourage readers to step into the shoes of someone who is different, and to try to see the world from their perspective."
Thanks to Exisle, Coast & Country News has a copy of 'The Chalk Rainbow' to give away. To be in to win, email captions (as many as you like) for the photo below and send with your name and address with Country Funnies as the subject line to elaine@thesun.co.nz Or put these details on the back of an envelope and post to Country Funnies, PO Box 240, Tauranga 3140 to arrive no later than September 19.