Stefan Reichmuth of Hinuera is so pleased with his new effluent pond, he's co-hosting an open day on his dairy farm this month with Presco Environmental Infrastructure, the company that designed and installed the 630m3 circular concrete Prosump.

Dairy farmer Stefan Reichmuth is co-hosting an open day this month with Presco Environmental Infrastructure.

"I chose to go with Presco to build my pond because of the quality of their products and the extra service they provided and I'm delighted with the end result. I think the pond looks smart, doesn't detract from the landscape and because it is concrete, I have peace of mind that it won't leak," says Stefan.

While the new pond will be part of the focus, the team at Presco have put together a programme designed to help farmers learn more about the current approach of relevant authorities to effluent management regulations.

"The day is promising to be very valuable, with a great line up of industry leading presentations on the current key focuses of effluent management and regulations in the Waikato, what this means for the farmer, and what resources are available to help the farmer succeed," says Oliver Prestidge of Presco environmental' s infrastructure division.

Among the speakers will be representatives from Fonterra and Waikato Regional Council.

Presco Group staff will conduct a tour and discussion on the Prosump installation along with Stefan. A question and answer session with all presenters is planned for 12.30pm, followed by a prize draw and giveaways before a free roast lunch.

The event runs from 10.30am to 3pm on Thursday November 19, at the Reichmuth farm - 4873 State Highway 29, Dairy number 77531.

For additional event information and to register for the day, go to www.waikato-openday.eventbrite.com
Attendees can also register through www.presco.co.nz/openday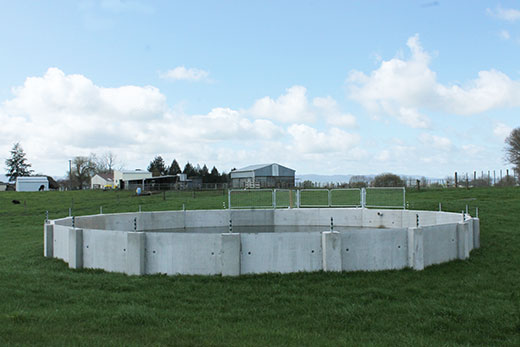 The 630m3 circular concrete Prosump on the Reichmuth farm at Hinuera.