Farming and raising a family in an isolated part of the country presents opportunities, rather than barriers, believes Robyn Williamson.

"Like most rural couples Don and I have worked in the community and taken leadership positions on local school board and chaired other committees, all of which were great experiences," says Robyn, who is now Beef & Lamb Mid-Northern North Island Council deputy chair.

Beef & Lamb Mid-Northern North Island Council deputy chair Robyn Williamson says farming in a relatively isolated community helped prepare her for future leadership roles.

Robyn and Don have been sheep and beef farmers for 23 years. They began with a lifestyle block in the Waikato before moving onto an economic sheep and beef unit near Kinohaku in 1992, supported by a calf rearing unit.

In 2006 they purchased a larger property in the Owhiro Valley where they still farm. And it's remote. The nearest settlement is at Kawhia on the harbour. But to get to Te Awamutu for farm supplies, business, banking and groceries the couple travel for nearly two hours along winding rural roads.

Together they farm 262 hectares of hill country with 60 breeding Hereford cross cows, 650 breeding ewes, 250 hoggets, 20 breeding rams, 70 dairy grazers, 30 rising one-year-old beef steers, 50 rising one-year-old beef heifers plus three breeding bulls.

It's attractive, but not easy country, and despite a reputation for high rainfall the property has been hit hard by drought in recent years. Virgin native bush is a feature of part of the farm and creates an attractive backdrop to the view enjoyed from the family home.

Whaleboat rowing
Don and Robyn have two adult daughters; Claire, who is a sports administrator in Cambridge, and Frances, who is currently attending Waikato University studying science technology.

When the girls were growing up, Robyn was actively involved in the community as chair of the Te Anga Playcentre and later the Kinohaku School Board of Trustees.

She's also been involved with the local stock club, repertory and as a participant in the Whaleboat Rowing, exclusive to the Kawhia Harbour community. When the girls left home Robyn was keen to further her personal development and took part in the 2010 Agri-Women's Development Trust Escalator Programme for women living in comparative rural isolation.

"I guess I was inspired by the possibility of learning the skills to contribute positively to the sheep and beef industry."

The 10-month course includes training in governance and leadership, which involved an understanding of your own personality and building on your traits, critical thinking, communication skills, networks, individual learning, plus developing a five-year plan to ensure a pathway forward.

It's broken down into five modules of two to three days of concentrated learning, with inter-modular work so time away from home is kept to a minimum.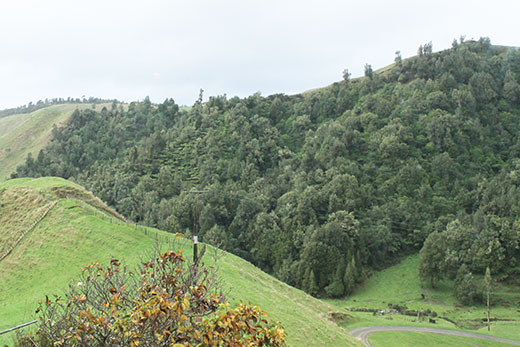 Virgin native bush is a feature of part of the Williamson farm.

Escalator alumni
The Agri-Women's Development Trust Escalator programme had such a positive effect on Robyn that she became the inaugural chair of the Escalator Alumni, an incorporated society which is about support and communications between alumni members, new participants and the trust.

The Escalator programme not only gave Robyn a taste for further learning, but a realisation that she had skills to offer to the industry she's passionate about – sheep and beef farming.

In 2012 she took part in the Kellogg Rural Leadership Programme.

"For me, I hoped to gain more industry knowledge and undertake a research project to present to a group for peer review.

"It was pretty challenging as I had not been to university but I enjoyed the experience, which included flying to the South Island to conduct interviews for my research which was about wool marketing.

"My work was an overview of the issues, options and types of marketing systems available to growers of strong wool, and the amount of value gained behind the farm gate."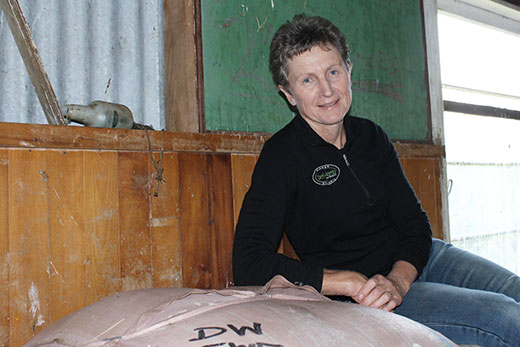 As part of the Kellogg Rural Leadership Programme, Robyn Williamson researched the marketing of strong wool.

Wool returns
Robyn says because impartial data is limited in the NZ wool industry it was difficult to make comparisons between the different options, in particular determining the volume of branded and contracted wool.

Therefore, it was hard to come to a definite conclusion but her research did point towards the long-term benefits for farmers who committed to contracts.

Like all sheep farmers, Robyn would like to see returns for wool increase and a much wider understanding by the general public of the significant benefits of a renewable fibre with such a wide range of uses.

"Wool is a fantastic product but has struggled to compete with synthetic products. However, prices have increased recently which is promising."

With a wider view of the industry and increased confidence in her own abilities, Robyn stood for election to the Beef & Lamb Mid-Northern Farmer's Council and was elected
in October 2011.

"I have found personal alignment with the council's vision which is a growing sheep and beef industry, providing sustainable profits for future generations".

"As farmers we get frustrated by the things outside our control such as weather, markets, the processing sector, but businesses are always evolving and rising to face the challenges ahead.

"The industry has so much potential for farmers to lift their profits behind the farm gate."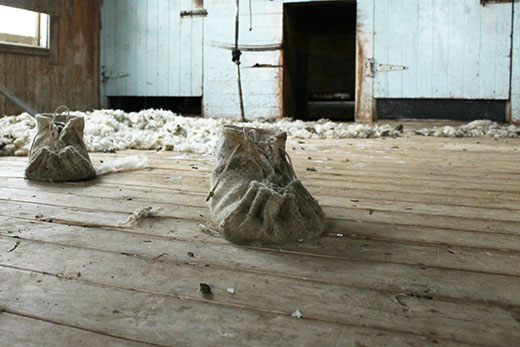 Profit group
It's helping farmers achieve that increase which is among the motivation for Robyn to continue to serve on the Beef & Lamb council; and as well as her role as deputy chair of the Mid-Northern Farmers Council she's also chair of the Waitomo Farming for Profit Group.

While there are opportunities to increase production and profit, there are also challenges and significant changes ahead, including increasingly strict environmental standards.

"Throughout our region the council has been running Land and Environment Plan workshops to assists farmers to manage environmental issues on their farms.

"It is important farmers are empowered to act on their own terms; this means they can identify sensitive areas on their farms and plan actions to be taken over a period of time.

"Every farm is different, landscapes, natural resources, farming practices and business goals.

"However, results from some of the early adopters of LEP show using this planned approach to assess production opportunities, and improve farm practice, can actually add value to your farm long-term."

Compliance is a difficult area for landowners and many worry about their business rights when rules and regulations are put in place.

Recent Beef & Lamb research shows more than 50 per cent of farmers are prepared to make changes to how they farm but want to see how it works first.

"Farmers like to learn through practical application so we have set up three environmental focus farms within our region to demonstrate practice change.

"Farmers also need to hear ideas from several sources before uptake. Learning about a change practice is fine but carrying it out behind the farm gate is the key – support is required to encourage implementation. It's this latter area that we as extension providers need to focus on more I believe," says Robyn.

"I'm really mindful of farmer sensitivity to feeling left behind, particularly those with minimal technological skills. Every levy payer who wishes to improve farm profits should be able to access knowledge and resources through Beef + Lamb New Zealand extension activities.

"It's also vital we encourage young people into the sector and we have an older group of people still farming, with a wealth of knowledge that could be tapped into."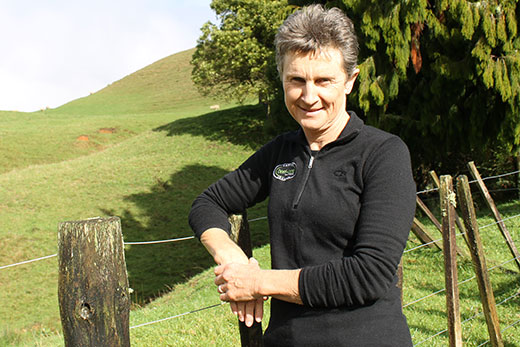 Robyn Williamson farms 262ha of hill country land near Kawhia with her husband Don.