Move over chicken mesh – this year's 20th Fieldays Ag Art Wear Awards pushed the farm boundaries, showcasing garments made of more unusual items of agricultural nature.

Designer Sandra Guest's garment 'Sizzle' is a 1970's inspired outfit made from sausage casings.

Sausage casings, zip ties and cow mats joined wool, wire and rope in the make-up of 26 creations to wow crowds attending the Ag Art Wear shows during four days of Fieldays.

Whangarei's Chloe King with 'Felt like Flowers' won the Classroom Couture category – developing aspiring artists and designers from secondary schools – for its hand-felting wool, overcoat made of Alkathene pipes shaped into flowers, and flower/bailing twine shoes and fascinator.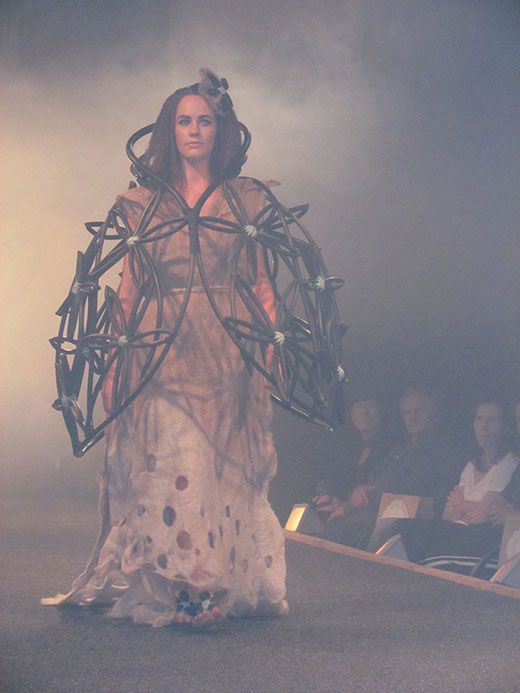 Chloe King's 'Felt like Flowers'.

Second place went to Sabina East's 'Cow Shed Blow Fly' and third place to Sophie Ward's 'Boot-A-Licious'.

The Designer Traditional category's first place went to Cambridge's Sandy Bromwich for 'Wired' – a four-piece outfit, with shoes and matching hat.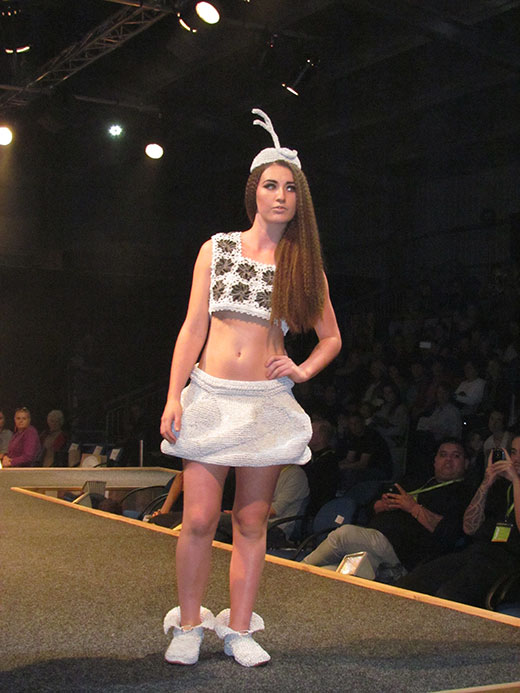 Cambridge's Sandy Bromwich's 'Wired'.

Colleen Mak's 'Wood You Wear It' took second place, closely followed by 'Shepards Past Time' in third spot, by Lizzie Maundrell and Millie Law.

The Avant Garde category – pushing designers to be experimental with different farming materials – had 10 garments, with Wellington designer Annaliese Theron's creation 'Rope', taking the top spot – for its traditional Japanese Kimono and earthly African landscapes inspiration.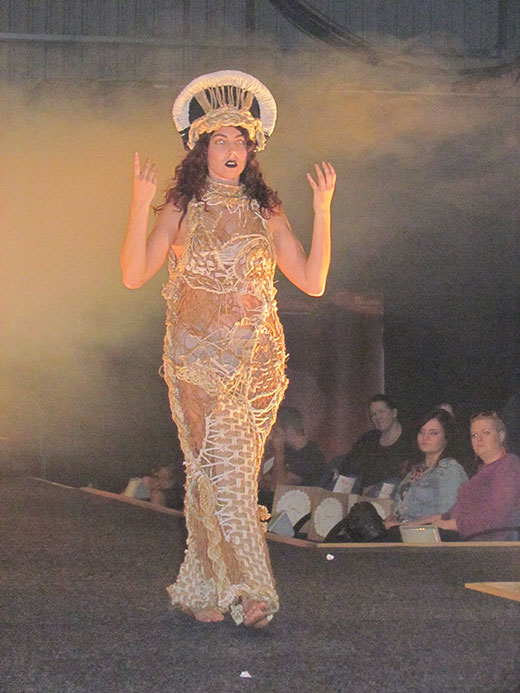 Wellington designer Annaliese Theron's creation 'Rope'.

Designer Mercia Paayans 'Fleeced' took second, with Nola Wallis taking third with creation 'Dale'.

Judges designer Annah Stretton and artist Marion Manson, praised the garments for overall construction and design, ability to move and diversity in materials.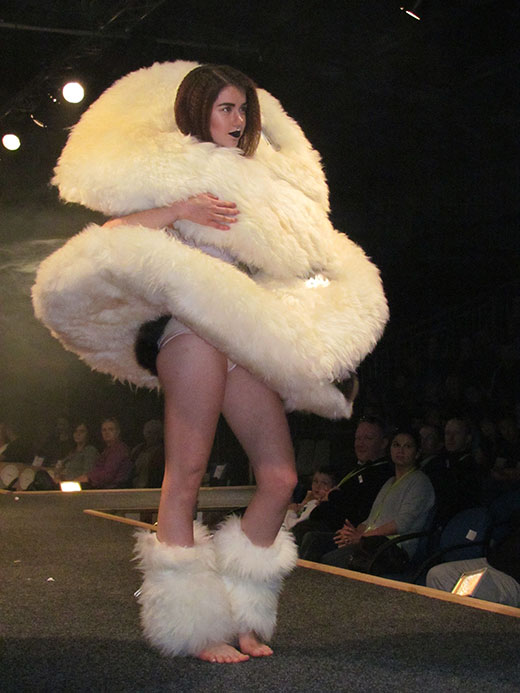 Designer Mercia Paymaans' garment 'Fleeced' takes fleece off the sheep's back and onto the catwalk.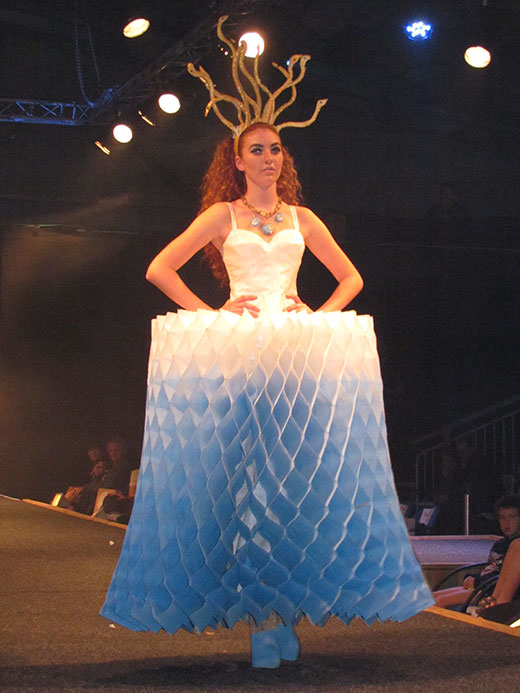 Designer Jeanetta Louisson's garment 'Medusette' is made of 60 panels of orchard ripening cloth.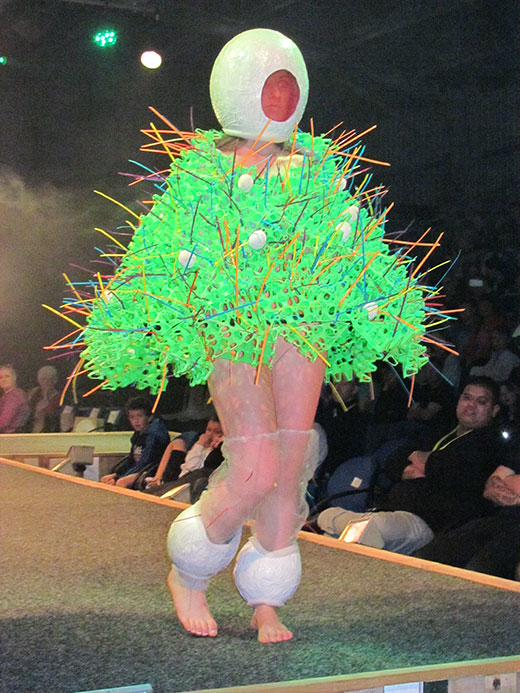 Karen Shawcross' garment 'Eggciting' is made from egg trays cut into triangles, joined together with multi-coloured zip ties.