Avocado Advice
with Erica Faber
Just Avocados
Zeafruit CEO Glen Dunseath gives us some insight into the local market for avocados, across both the current and upcoming seasons.
With a couple of months to run in the current season, storms have impacted late supply and product is tight for most marketers – yet despite that, values are not lifting.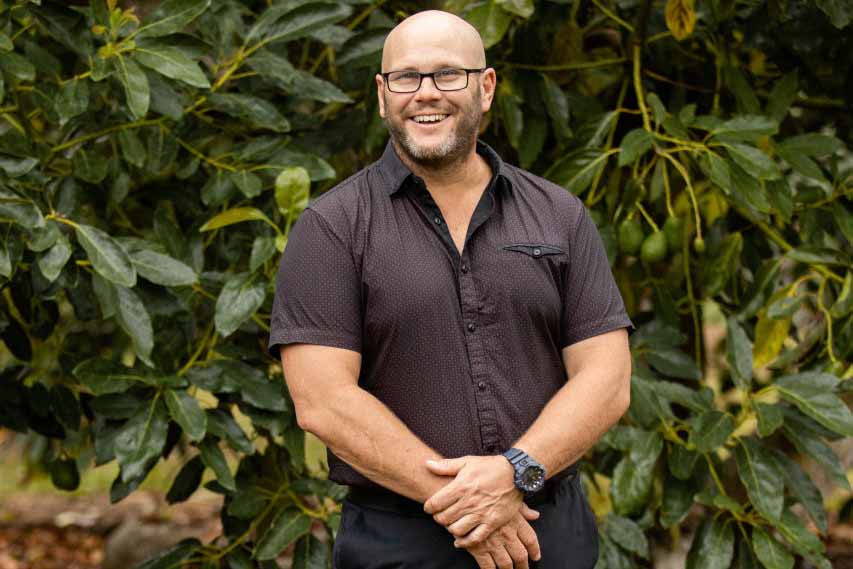 Zeafruit CEO Glen Dunseath is predicting a significant volume of fruit to be on the early market. Photo: Supplied
After an initial post-Christmas lift, pricing has taken a hit due to export fruit not shipping and entering the local market instead.
In some cases pricing has dropped by 50 per cent which will take some time to right itself.
It leaves us in a difficult position, as we have chosen to price our lines going forward at a level that is viable to harvest.
Asking growers to pick for $3 to $6 tray OGR for the late season market doesn't win you a lot of friends so we have set minimum payment values of $8 a tray OGR, which is our target for premium sizes.
We believe we will overachieve on this as the export surplus will either run out or age out over the coming weeks.
Looking to the new season ahead, the cross over challenge is a reality.
Unless something significant changes, we will have a period where both old season and new season fruit is in the market.
The early market is still something of an unknown for several reasons:
For starters, after a tough export season there is little discussion from exporters about prospects for the 2022/23 season.
Growers have been impacted by limited returns and in some cases will not want to wait for extended pool payment timeframes.
Tree health on orchards that have been pushed late will be impacted.
Other unknowns include uncertainty over how accurate the industry forecasting is and also how exporters are changing - or not changing - strategies to deal with offshore customer changes and opportunities.
These factors may force growers to look at early market options should clearances allow.
I foresee a significant volume of fruit available for the early market.
Certainty of sale and return is a driver for many suppliers and those growers who targeted the early market last year received better or equal returns than many exporters achieved in the longer window.
Time will tell.