Pruning in winter is the start of the kiwifruit production cycle. Winter pruning is one of the most vital roles in success of the kiwifruit growing season.
People interesting in jobs winter pruning kiwifruit vines are invited to participate in free training courses.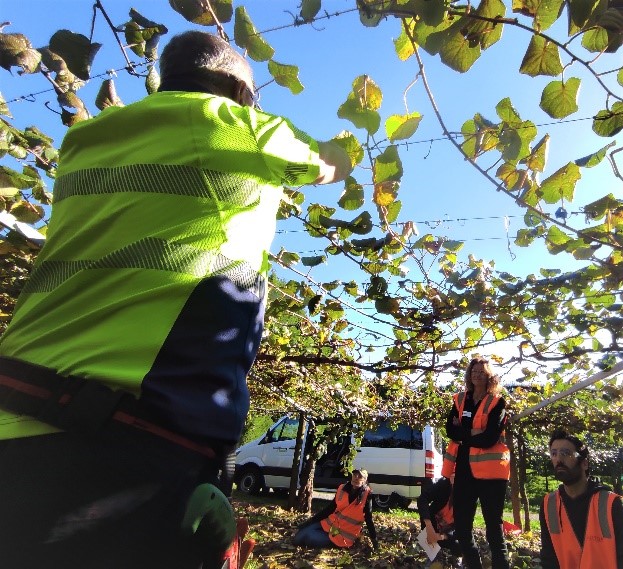 The courses are aimed at those new to winter pruning and include a one-day 'taster' course and a five-day option. The courses are free to participants, being government funded, and are organised by NZ Kiwifruit Growers Incorporated.
The training will be provided by Fruition Horticulture, which is experienced in delivering training in the horticulture industry throughout New Zealand.
The courses will educate and upskill workers interested in the kiwifruit pruning industry. Their key focus is to teach the basic skills and knowledge needed to be able to confidently winter prune both Gold and green Kiwifruit vines to achieve successful results.
The programme funding is part of the government's "fit for better world" action plan through the Ministry for Primary Industries that focusses on employment of more than 10,000 New Zealander's into the primary sector workspace.
Due to border closures, and industry expansion, New Zealand is in desperate need of workers within the horticultural sector.
This course is one of several courses that NZKGI are involved in for kiwifruit management. Other courses run include canopy training, summer pruning and thinning, harvest and packing training.
There will be taster winter pruning courses in Te Puke and Tauranga over the next few months. The taster courses are run over one day to introduce the basic pruning concepts and give an overview of what winter pruning entails. The morning is learning basic pruning concepts, before visiting a green and gold kiwifruit orchard to see how the pruning is done first-hand. The afternoon in the orchard is essential for making the link between the theory and the practical elements and leaves the students with a good overall understanding of winter pruning.
After completing the taster course, participants are then eligible to enrol into the comprehensive and practical five-day winter pruning course. The purpose of the five-day course is to be able to work as a pruner. They will be given a basic pruning kit, and a good amount of field experience. Upon completion of the course, they will be given the appropriate contacts to start work.
Previous participants are mostly either new to the kiwifruit industry or have had some experience through the packing season and are keen to work outdoors.
Upcoming course dates are:
One-day winter pruning taster course June 17 (Hastings)
One-day winter pruning taster course June 21 (Te Puke)
One-day winter pruning taster course June 22 (Tauranga)
Five-day winter pruning course June 28 – July 2 (Te Puke)
One-day winter pruning taster course July 12 (Te Puke)
One-day winter pruning taster course July 13 (Tauranga)
Five-day winter pruning course August 2-6 Te Puke)
Please register online at: www.nzkgi.org.nz/taster-course-registrations-open/
or contact: di.holloway@nzkgi.org.nz or call: 0800 232 505 to register your interest in the course.