Katikati based horticulture company Darling Group Holdings Ltd has recently increased its shareholding in domestic avocado and citrus marketer, Zeafruit, from 50 to 100 per cent.
Darling Group's managing director Andrew Darling says Just Avocados (Darling Group's NZ avocado supply arm) and Zeafruit (who markets 25 per cent of avocados supplied to the domestic market) have a long-standing relationship.
"Early in the development of Just Avocados we recognised our marketing expertise lay in the export sector," says Andrew.
"Ownership in Zeafruit gives us the ability to partner more closely with their domestic market capability."
Darling Group initially purchased 33 per cent of Zeafruit in 2015, then increased that to 50 per cent before making this final step in June this year.
The Darling Group team, comprised of local businesses Just Avocados and Avoworks, as well as Brisbane-based JH Leavy & Co. (warehousing, conditioning, logistics and Australian sales provider) is excited to welcome the team from Zeafruit into their family of horticulture businesses.
"We see a lot of synergies between our businesses and efficiencies that can be made in our processes going forward," says Andrew.
"Just Avocados has built up a great relationship with Zeafruit over the last seven years. The acquisition of the final 50 per cent allows Just Avocados and Zeafruit to align even more closely to ensure value is captured and fruit is placed into the markets that are optimal for the grower."
For Zeafruit's clients and staff, it is business as usual with some exciting advantages for the team.
Previous managing director of Zeafruit Glen Dunseath, who will continue to head up the Zeafruit business as CEO, says being part of a wider team will bring opportunities across a larger range of activities and better career pathways for their staff.
"There are added opportunities with being part of a bigger industry group with positive growth aspirations."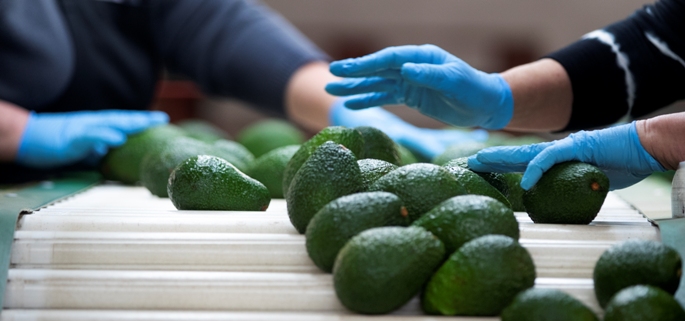 Changing hands: Darling Group has purchased avocado and citrus marketer, Zeafruit.